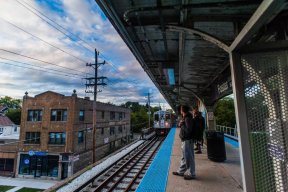 La Autoridad de Transporte Regional (RTA), CTA, Metra, Pace y Cubic Transportation System, creador del sistema de pago Ventra, celebran el Día Dump the Pump ofreciendo una taza de café gratis como agradecimiento a los usuarios del tránsito que muestren una Tarjeta Ventra, la applicación móvil Ventra o un boleto de Metra durante la hora pico de la mañana del 15 de junio, mientras dure el surtido. Los usuarios deben buscar y coompartir #DumpThePumpChi o #DTPChi como parte de la celebración. Cubic patrocina el "Café de Cubic" de camiones de café en los siguientes lugares: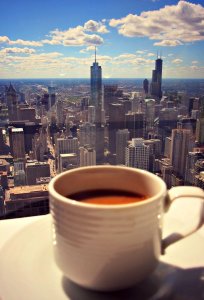 Northwest Transportation Center: 1730 Kimberly Dr., Schaumburg
CTA Roosevelt Station: 1167 S. State St., Chicago
Near Ogilvie Transportation Center (500 W. Madison St., Chicago) y Chicago Union Station (225 S. Canal St., Chicago)
El Día Dump the Pump es una iniciativa nacional que exhorta al público a usar el transporte público. Iniciado en junio del 2006 por American Public Transportation Alliance (APTA), este día nacional promueve el tránsito público como conveniente, ecológico y una opción de viaje que ahorra al usuario mucho dinero.