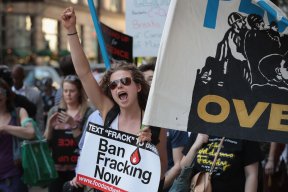 By: Ashmar Mandou
In an announcement made on Wednesday morning, Chicago will partner with the Global Covenant of Mayors for Climate and Energy and all of its partner city networks to host a climate summit for North American cities in the late fall. The summit will bring together Mayors from across the United States, Canada, and Mexico to outline each city's respective commitments to the Paris Agreement on climate change via new programs and initiatives. "Now, more than ever, cities are leading on bold and innovative initiatives that not only reduce our carbon footprint but also help develop a 21st century economy," said Mayor Emanuel. "By partnering with the Global Covenant of Mayors and other city networks, we are ready to show the world that we will not wait on others to forge our destiny to more sustainable and more productive cities." Chaired by UN Secretary-General's Special Envoy for Cities and Climate Change Michael R. Bloomberg, Vice President of the European Commission Maroš Šefčovič, and former Executive Secretary of the United Nations Framework Convention on Climate Change Christiana Figueres, the Global Covenant of Mayors is an international alliance of more than 7,400 cities and local governments, all of whom have committed to meet or exceed the planned contributions of their respective national governments to the meet the goals of the Paris Climate Agreement.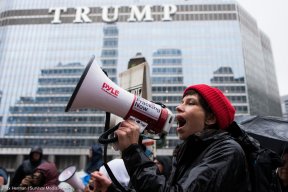 "The Global Covenant of Mayors is excited to partner with Mayor Emmanuel and the City of Chicago on this important summit that will showcase the remarkable city leadership on climate change that has emerged in North America," said Christiana Figueres of the Global Covenant. "Cities around the world should take note that action to support national governments meet and exceed their Paris commitments is in their economic and environmental self-interest" Mayors gathering in Chicago will pledge themselves and their cities to moving forward with emissions reductions regardless of action taken by their respective federal governments. In addition, Mayors will announce city-specific climate programs and policies over the next several years and commit to working through existing organizations, such as Climate Mayors, the C40 Cities Climate Leadership Group, and ICLEI to develop partnerships with other cities. "Leadership is the essential ingredient in combatting the effects of climate change," said Julia Stasch, president of the John D. and Catherine T. MacArthur Foundation. "As our national government turns its back on this critical global challenge, this summit is strong evidence that leadership increasingly is coming from local governments, along with states and the business community."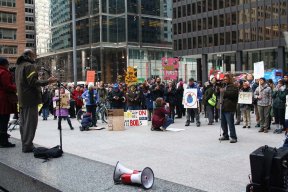 Since the Trump administration's announcement to pull out of the Paris Agreements, cities across the United States and around of the world have shown their commitment to creating a truly sustainable future for their residents. There are several city-based climate initiatives and organizations performing great work in North America and across the globe, which this convening will not aim to supplant or replicate. Rather, the convening creates an opportunity for those organizations and their members to come together for a single event, nearly two years after the signing of the Paris Agreement, to send a powerful message of the important of climate issues and a critical time, with the legacy work of the convening occurring through existing institutions. Additional details will be announce in the coming weeks.