June is Alzheimer's & Brain Awareness month, and if you have a brain, you're at risk of developing Alzheimer's. Today, more than five million Americans are living with Alzheimer's disease, including more than 220,000 right here in Illinois. You may notice the buildings lit up purple this month, as dozens of downtown Chicago are shining a light on Alzheimer's disease and turning purple. Check out the full list here: http://alzheimers-illinois.org/abam. Alzheimer's & Brain Awareness month is a chance for the Alzheimer's Association to hold a global conversation about the brain, Alzheimer's disease and other dementias. Everyone who has a brain is at risk to develop Alzheimer's, which is the only leading cause of death that cannot be prevented, cured or even slowed.
During June, the Alzheimer's Association asks you to wear purple and use your brain to help fight Alzheimer's disease. The Alzheimer's Association also encourages you to participate in one of their many events held throughout the month including The Longest Day on June 21, a sunrise-to-sunset event to honor those facing Alzheimer's with strength, passion and endurance. Misunderstanding crucial facts about the disease can have devastating consequences that keep people from seeking an Alzheimer's diagnosis and reduce access to needed resources, clinical trials and support services. To debunk these harmful misconceptions, the Alzheimer's Association is highlighting several essential truths during Alzheimer's & Brain Awareness Month in June, including: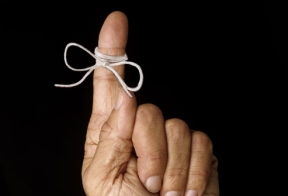 Alzheimer's disease is fatal – there are no survivors. From 2000-2013, the number of Alzheimer's deaths increased 71 percent, while deaths from other major diseases decreased.
Alzheimer's risks are higher among women, African-Americans and Hispanics. African-Americans are about twice as likely as whites to have Alzheimer's or another dementia. Hispanics are about one and one-half times as likely. Additionally, more than two-thirds of Americans with Alzheimer's disease are women.
For additional information about the Alzheimer's Association, please visit http://alzheimers-illinois.org/abam/.