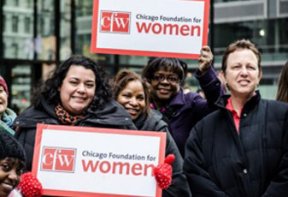 MacArthur on Monday announced nearly $10 million in new grants to Chicago organizations to help them grow stronger or expand and to prevent gun violence. "MacArthur is committed to Chicago's diverse neighborhoods and its people, as we have been for decades," MacArthur President Julia Stasch said. "We want our hometown to be a city where opportunity is equitable and justice can thrive. To make that aspiration a reality we are investing in the strength and growth of nonprofit organizations that focus on justice, provide critical services, build communities, look at persistent problems in new ways, and support a new generation of leaders." The following are some of the groups that were awarded two- or four-year Community Capital Grants to fuel innovation, build capacity, or pursue opportunities for growth: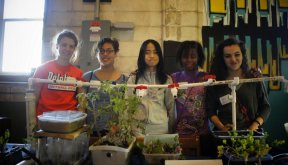 Chicago Foundation for Women, which advances basic rights and equal opportunities for women and girls through leadership development, building capacity, and community education, will receive $1 million over four years;
Chicago Neighborhood Initiatives, which invests in South Side neighborhoods, including Pullman, Englewood, and Bronzeville to attract industry, create jobs, and develop affordable housing, will receive $1 million over four years;
Latinos Progresando, which offers legal representation and supports community development initiatives in neighborhoods with large immigrant populations, such as Little Village, will receive, $340,000 over four years;
Sweet Water Foundation, which uses a blend of urban agriculture and project-based education to transform classrooms, vacant spaces, and abandoned buildings on Chicago's South Side, will receive $130,000 over two years.
The Resurrection Project, which creates healthier immigrant communities by offering residents financial wellness programs, immigration services, leadership development, affordable housing, and economic development opportunities in neighborhoods including Pilsen, Little Village, and Back of the Yards, will receive $1 million over four years.