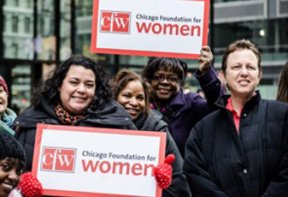 El lunes, MacArthur anunció cerca de $10 millones en nuevos subsidios a organizaciones de Chicago, para ayudarles a fortalecerse o expandirse y para prevenir la violencia con armas. "MacArthur está comprometido con los diversos barrios de Chicago y su gente, como lo hemos estado por décadas", dijo la Presidenta de MacArthur Julia Stasch. "Queremos que nuestra ciudad natal sea una ciudad donde las oportunidades sean para todos y la justicia pueda brillar. Para hacer esa aspiración una realidad, estamos invirtiendo en la fuerza y el crecimiento de organizaciones no lucrativas, que se enfocan en la justicia, ofrecen servicios necesarios, establecen comunidades, miran los problemas persistentes con un nuevo enfoque y apoyan una nueva generación de líderes". Los siguientes son algunos de los grupos que recibieron los Subsidios Capital Comunitario de uno o cuatro años para promover la innovación establecer capacidad o perseguir oportunidades para crecimiento: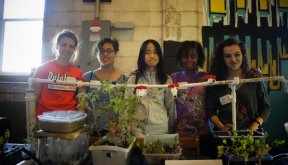 Chicago Foundation for Women, que promueve los derechos básicos y la igualdad de oportunidades para la mujer y las jóvenes a través del desarrollo de liderazgo, el desarrollo de capacidad y la educación comunitaria, recibirá $1 millón durante cuatro años;
Chicago Neigborhood Initiatives, que invierte en los barrios del Sector Sur, incluyendo Pullman, Englewood y Bronzeville, para atraer a la industria, crear empleos y desarrollar vivienda económicar, recibirá $1 millón durante cuatro años;
Latinos Progresando, que ofrece representación legal y apoya las iniciativas de desarrollo comunitario en barrios con grandes poblaciones de inmigrantes, como La Villita, recibirá $340,000 durante cuatro años;
Sweet Water Foundation, que utiliza una mezcla de agricultura urbana y educación basada en proyectos, para transformar salones de clase, espacios vacantes y edificios abandonados en el Sector Sur de Chicago, recibirá $130,000 durante dos años.
The Resurrection Proyect, que crea comunidades inmigrantes más saludables ofreciéndo programas de bienestar financiero a sus residentes, servicios de inmigración, desarrollo de liderazgto, vivienda económica y oportunidades económicas de superación en barrios que incluyen Pilsen, la Villita y Back of the Yards, recibirán $1 millón durante cuatro años.