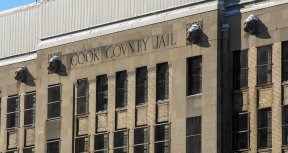 The Chicago Community Bond Fund welcomes Cook County Chief Judge Tim Evans' new rule that, if implemented, will significantly decrease the use of money bond and significantly reduce the number of people incarcerated pretrial at Cook County Jail. This tentative victory is the result of pressure from a nationwide, grassroots movements for bond reform, as well as a lawsuit charging that Cook County's money bail system is unconstitutional. "While we celebrate this hard-fought win, we recognize that our movements must stay vigilant to ensure the new rule is fully enforced and no one is incarcerated because they are too poor to pay bond," said Matthew McLoughlin, Co-founder of the Chicago Community Bond Fund. The new rule, General Administrative Order 2017-05, instructs judges to do three things: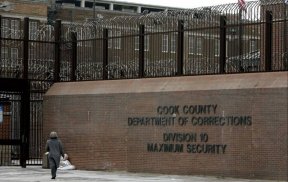 Find out how much, if anything, someone accused of a crime could pay for bond;
Set bond only in that amount or less; and
Review all cases in which someone hasn't posted bond within seven days.
The new process should impact everyone who is currently incarcerated in Cook County Jail because they cannot pay a bond. Those individuals should either be released without having to pay any money at all, have a new bond set in a lower amount that they can pay, or be given a full detention hearing with all the due process protections that come with that. "We will need vigilant oversight to ensure this process is followed and pretrial detention rates are significantly reduced," said McLoughlin.