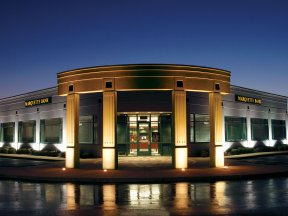 Marquette Bank will offer free shredding services at four branches in the month of September. Identity theft and fraud crimes are on the rise with $16 billion stolen from 15.4 million U.S. consumers in 2016. Marquette Bank wants to help consumers avoid becoming a victim of identity theft and fraud by keeping personal information away from the hands of thieves. Marquette Bank encourages customers and neighbors to shred sensitive and personal documents, such as credit card statements, financial statements, pre-approved credit card offers, old IRS tax forms, old bank checks, household bills and any other documents with personal or sensitive information (like birthdates, signatures, SSN, etc.). Marquette Bank is hosting four free community shred days in September to fight the dangers of identity theft and to help protect its customers. There will be a professional shredding company with an on-site industrial shred truck to take care of shredding all type of sensitive and personal documents. See the list of dates, times and locations below: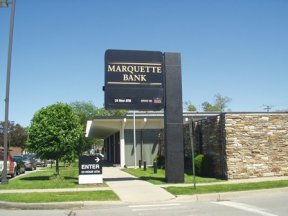 Saturday, September 9th
10 a.m. to Noon
• Oak Forest Branch – 5700 W. 159th St.
Saturday, September 16th
10 a.m. to Noon
• Chicago – Pulaski Branch – 6155 S. Pulaski Rd.
Saturday, September 23rd
10 a.m. to Noon
• Oak Lawn–Ridgeland Branch – 8855 S. Ridgeland Ave.
Saturday, September 30th
10 a.m. to Noon
• Orland Park 179th Branch – 17865 S. Wolf Road
For more information about Marquette Bank shred days, call 1-888-254-9500 or visit: www.emarquettebank.com.