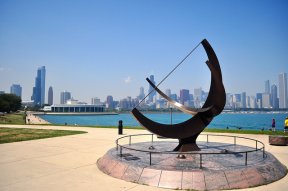 By: Ashmar Mandou
On Monday, Aug. 21st total darkness will occur across our skies as a solar eclipse will occur from coast to coast and we have rounded up some of the best viewing parties across the city.
Solar Eclipse Block Party at the Adler Planetarium
The Adler Planetarium will celebrate all things solar at Chicago's biggest eclipse block party of all. Enjoy free outdoor activities—live music, games, science demos, eclipse updates, trivia, food trucks and more!—and safe viewing of the sun and the eclipse from the planetarium's prime lakefront location. Everyone will receive a free pair of #EquippedToEclipse safe solar viewing glasses—for free!—while supplies last. Inside the museum, guests will receive free general admission to check out the Adler Planetarium's latest exhibitions, including Chasing Eclipses, which prepares you to experience an eclipse. (1300 S. Lake Shore Drive)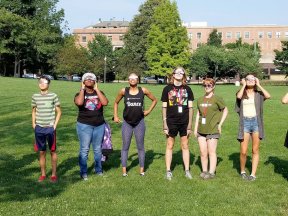 Solar Eclipse Cruises on Lake Michigan
Witness the incredible event while sailing the high seas of Lake Michigan on your choice of four fun-filled, solar eclipse cruise options. The Seadog, Chicago's speediest cruise boat, will be hosting a Solar Eclipse Viewing Lakefront Speedboat Ride from 1 to 1:45 p.m. (Adults from $36.95; children from $21.95; glasses included.)
Step aboard the Mystic Blue for the Blue Moon Solar Eclipse Viewing Boathouse Cruise from Noon to 2 p.m (Adults from $32.90; glasses included.)
The luxury Odyssey will offer a 3-course buffet brunch on it's special Solar Eclipse Viewing Cruise, with glasses provided (Adults from $54.90.)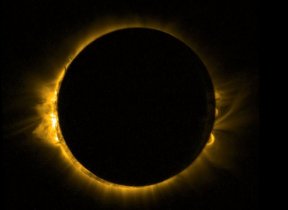 Chicago Park District
Free eclipse viewing parties will be held at 20 parks across the city including Maggie Daley Park, Jackson Park, Humboldt Park, Lincoln Park, Portage Park and more. For more information, visit chicagoparkdistrict.com.
Chicago will get the best view of the eclipse at 1:19 p.m., when 87 percent of the sun will be covered by the moon. The last time a total eclipse was visible in the United States was February 26, 1979. If you miss this spectacle, the next time a total solar eclipse will traverse the entire U.S. mainland will be on Aug. 12, 2045.