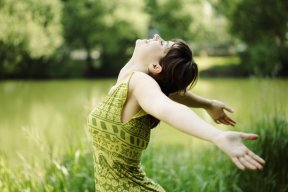 La vida le da a la gente muchas razones para estar estresadas. Problemas de pareja, cuestiones relativas a la crianza de los hijos, problemas laborales o la falta de dinero son solo algunas de las complicaciones de la vida que pueden afligir a la gente y causar problemas de salud. "Es difícil mantenerse saludable y vigoroso cuando el estrés es una realidad diaria", dice el Dr. Greg Wells (www.drgregwells.com) autor de The Ripple Effect: Eat, Sleep, Move and Think Better. [El Efecto Ondulatorio: Comer, Dormir, Moverse y Pensar Mejor]. "El estrés crónico puede dañar su cuerpo, amenazar su salud mental, poner tensión en sus relaciones y arrebatarle la alegría de vivir". Pero no hay razón para rendirse al estrés, dice Wells. Sugiere siete técnicas que pueden ayudarle tener una mejor vida y recuperarse del estrés crónico: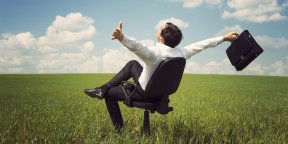 Mueva su cuerpo. Un movimiento rítmico y repetitivo es particularmente tranquilizador para le mente y el cuerpo. Un larga caminata, andar en bicicleta, nadar o correr, todo es bueno, pero cualquier clase de movimiento alivia la tensión, mejora la circulación y aclara la mente.
Comuníquese con la naturaleza. Vaya al jardín, al parque o a los bosques para bajar su presión arterial, fortalecer su sistema inmunológico, reducir la tensión y la depresión y mejorar su estado de ánimo. "Es asombroso lo bueno que la naturaleza puede ser para su salud", dice Wells. "Y le recomiendo que deje el teléfono celular y los audífonos en casa".
Tenga una perspectiva. No sea tan rápido en concluir que "no puede" con una situación de estrés. "Esta es una verdadera oportunidad para poner la mente sobre la materia", dice Wells. "El creer que usted es fuerte y lleno de recursos puede hacerle realmente más fuerte y tener más recursos. No se rinda a lo negativo diciendo que no tiene lo necesario para resolver una situación, dice.
El Dr. Greg Wells (www.Dr.GregWells.com) es una autoridad en alto desempeño y filosofía humana. El último libro de Wells, The Ripple Effect: Eat, Slep, Move and Think Better estuvo a la venta a principios de este año. El Dr. Wells es Profesor Asistente de Kinesiología en la Universidad de Toronto, donde estudia rendimiento deportivo de élite.