By: Ashmar Mandou
1871 and the Young Entrepreneurs Academy Chicago (YEA! Chicago) announced Wednesday morning that YEA! Chicago will host three years of future cohorts at 1871, bringing young women to the incubator regularly for the 21-week programs which will begin in October. "Welcoming these future generations of entrepreneurs to 1871 for programming, mentorship and networking is an extremely exciting opportunity for both organizations," said 1871 Vice President of Events and Content Development Jeanne Reidy. "On top of the entrepreneurial skills these young women will learn while at 1871, we are confident they will benefit from the many inspiring startups, corporate partners and enthusiastic mentors within our ecosystem."
The YEA! Chicago, led locally by the National Association of Women Business Owners (NAWBO) is currently the only all-female cohort out of more than one hundred chapters across the country. The YEA! Chicago program is designed to foster and inspire future entrepreneurs by bridging business and educational communities with cohorts led by seasoned instructors and exposing students to guest lecturers, successful entrepreneurs and mentors. "We are very excited about our new home at 1871 Chicago, and are confident these young women will reap enormous benefit from spending time in such a high-energy, supportive environment," said Emily Smith, founder of YEA! Chicago and former NAWBO president.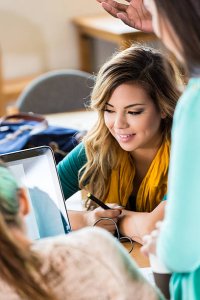 "Our mission to foster the next generation of entrepreneurs and grow the YEA! Chicago community will be accelerated by this new partnership." Currently in its fourth year, YEA! Chicago has partnered with more than a dozen local middle schools and high schools, exposing young women to the entrepreneurial community. Applications for the Fall cohort of the program –which will take place at 1871 are due September 15th. "Welcoming the YEA! Chicago students and dedicated staff to the 1871 community is a shining example of how the organization is committed to a diverse and promising future for entrepreneurship in the city," said Brenna Berman, 1871 board member and Executive Director of City Digital, a UI LABS Collaboration. "We look forward to seeing what amazing things these students will build inside The MART."
The YEA! Chicago is a 501 c3 offering year-long classes that teach middle and high school students how to start and run their own businesses. Through the class, students develop business ideas, create business plans, research, and pitch their ideas. If you would like to learn more, visit yeausa.org.