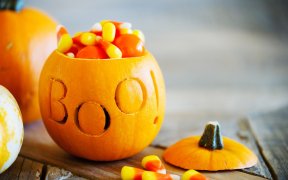 Compiled by Ashmar Mandou
Chicago Architecture Foundation
The Chicago Architecture Foundation's Open House Chicago is a free public festival that offers behind-the-scenes access to more than 200 buildings across Chicago. Explore the hidden gems and architectural treasures of Chicago's diverse neighborhoods, all for free. The tours will take place October 14th and 15th. For more information, visit www.openhousechicago.org.
Kuipers Family Farm
Through December 21st
The Kuipers Family Farm is a family farm located in Maple Park, Illinois. It was opened in 1998 by Wade and Kim Kuipers. It is located on 230 acres of land where they grow apples, pumpkins, and Christmas trees.
1N318 Watson Rd, Maple Park, IL 60151
For pricing, visit www.kuipersfamilyfarm.com
Lit & Luz Festival Kickoff
Tue., Oct. 17, 7 p.m.
311 N Morgan St
Ace Hotel Chicago
Free
This festival celebrates the unique cultural and civic exchange between writers and visual artists from Mexico City and Chicago. Attend the kickoff with the Mexican Consulate General
13th Floor Haunted House
Through Nov. 4 | More dates
1940 George St.
13th Floor Haunted House
$19.99-$32.99 | 847-772-1155
Purchase Tickets
The country's largest professional haunted house production company comes to Chicago in the form of 30,000 square feet of horror entertainment. Take your scariest pick of four haunted houses: Eleventh Hour, Creatures of the Corn, The Catacombs and Intensity. Admission varies depending on day of the week. Tickets can be purchased online.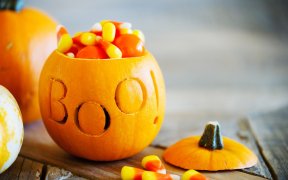 "Not-So-Scary" Haunted Houses for Kids
Find a kid-friendly Haunted House and get ready for a good scare!
Bengston's Haunted Barn and Fun Barn
13341 West 151st Street, Homer Glen
(708) 301-3276
Through October 30th
Bengston's offers two options for kids. First, the Haunted Barn for older kids offers thrills and chills as they wander through a scary and completely automated barn. The Haunted Barn is rated (PG13). No one under the age of 12 is admitted without being accompanied by an adult, due to content and scare factor. For the littler ones, or those who prefer not to be scared, they can have fun and take a leisurely stroll through the amusing, friendly Fun Barn.
Ages: Fun Barn for all ages. Haunted Barn for older kids, under 12 must be accompanied by adult.
Goebbert's Pumpkin Farm Haunted House – South Barrington
40 W. Higgins Rd., South Barrington
(847) 428-6727
September 23 – October 31
Do you love a good scare? Our 12 room Haunted House is designed for school age children – but make no mistake, it's scary — so be ready.
Ages: School age children