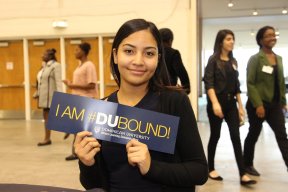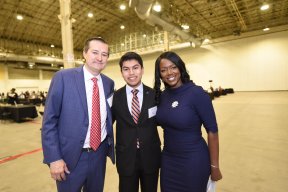 Chicago Scholars held their annual Onsite Admissions Forum to offer same-day college admissions to high school students throughout the city of Chicago. The event opened to students who are current Chicago Scholars or affiliated with similar programs, and attendance is predicted to be nearly a thousand students. Following the admissions and networking session, Chicago Scholars held a luncheon event. Tom Ricketts was in attendance as the 2017 Crystal Award Honoree. This award honored Ricketts for his civil and philanthropic leadership in providing Chicago's talented youth with opportunities to advance their education and become the next generation of our city's leaders. This includes a focus on his partnership with Chicago Scholars and students who have been identified as "Cubs Scholars." Chicago Scholars is the largest college access and success program in Chicago serving more than 2,400 Scholars each year in a 7-year college access and success mentoring and career support program. For more information, please visit: www.chicagoscholars.org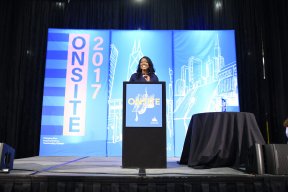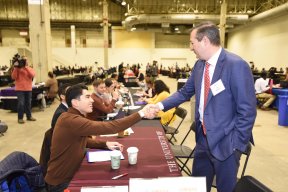 Photo Caption:
Photo 1: A Chicago Scholar receives admission to a university.
Photo 2: Tom Ricketts, Chicago Scholars 2017 Crystal Award Recipient, poses with a current Chicago Scholar and Dominique Jordan Turner.
Photo 3: Dominique Jordan Turner, CEO of Chicago Scholars, delivers a speech during the luncheon about her mission to empower the youth of Chicago.
Photo 4: Tom Ricketts, Chicago Scholars 2017 Crystal Award Recipient and University of Chicago Alum, visits with the University of Chicago table at the Onsite Admissions Forum.