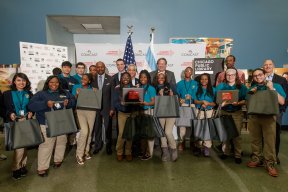 Mayor Rahm Emanuel, Chicago Public Library (CPL) Commissioner Brian Bannon and Chicago Housing Authority (CHA) CEO Eugene Jones Jr., joined Comcast Senior Executive Vice President and Chief Diversity Officer David L. Cohen to announce that the company is investing $250,000 to support "Experience Labs" powered by Internet Essentials at three CPL locations:
The Carter G. Woodson Regional Library in the Washington Heights neighborhood;
The Whitney M. Young Branch in the Chatham neighborhood; and
The new Altgeld Branch, which will be co-located with CHA housing in Altgeld Gardens.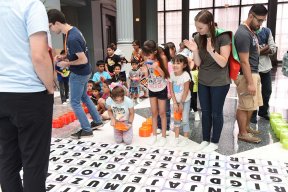 Comcast's investment with the Chicago Public Library Foundation brings together three CPL programs into a unique Experience Lab for Chicagoans of all ages to enjoy. Current programming includes YOUmedia digital labs for teens, CyberNavigator digital skills tutoring for adults, and Maker Lab programming. Funding will support a designated space at each of the three branches for CPL, community organizations and other providers to deliver services to library patrons. Programming and services will range from workforce and digital skills training to lifelong learning programs –in an environment offering access to innovative technology and the Internet.