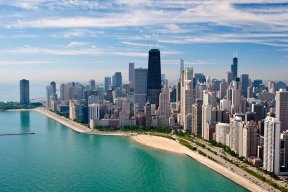 Mayor Emanuel was joined at the North American Climate Summit by municipal leaders from across the world, including Mexico City Mayor Miguel Ángel Mancera, Vancouver Mayor Gregor Robertson, Paris Mayor Anne Hidalgo and Vice Chair of the Global Covenant of Mayors Christiana Figueres, to sign the Chicago Climate Charter, a first-of-its-kind international charter on climate change. The Chicago Climate Charter will represent more than 50 cities, and tens of millions of people in cities across the world. At the North American Climate Summit, cities are taking action to articulate commitments to the Paris Agreement and highlight the scope and scale of city climate action in the United States following the Trump administration's decision to withdraw from the Paris Agreement. By signing the Chicago Climate Charter, cities are pledging to: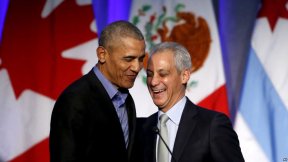 Achieve a percent reduction in carbon emissions in line with the Paris Agreement;
Quantify, track and publicly report city emissions, consistent with standards and best practices of measurement and transparency;
Advocate alongside other mayors for greater local authority and flexibility to develop policies and local laws that empower cities to take aggressive action on climate;
Recognize and include groups traditionally underrepresented in climate policy;
Incorporate the realities of climate change and its impacts into local infrastructure and emergency planning through strategies of adaptation and resilience;
Support strong regional, state and federal policies and partnerships, as well as private sector initiatives, that incentivize the transition to a new climate economy; and
Partner with experts, communities, businesses, environmental justice groups, advocates and other allies to develop holistic climate mitigation and resilience solutions.
The signed charter will be available at www.northamericanclimatesummit.com.