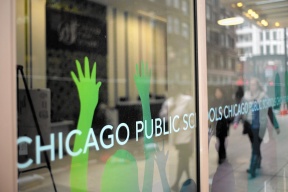 Chicago Public Schools announced that 65 new positions are being created to provide schools with additional special education-aligned supports to supplement existing resources in city schools. To support high needs students and school communities, the district identified schools with large populations of students who are both English language learners and diverse learners, and schools in need of additional social and emotional learning resources. The following positions will be created to support schools throughout the city:
30 English Learner Specialists at 30 Schools: English Language Specialists are teachers who will support dually identified special education and English learner students by providing early academic interventions and academic support to supplement classroom learning. 
16 Bilingual Paraprofessionals at 11 Schools: CPS has identified 11 schools with high rates of dually identified English learner and diverse learners populations that could benefit from additional classroom support from bilingual paraprofessionals.
10 Social-Emotional Specialist Positions at 10 Schools: To support schools with higher-than-average suspension rates and behavioral incidences, CPS will provide funding equivalent to an additional full-time position to support a comprehensive model of social and emotional support at each school. Services will be provided through a combination of CPS school social workers, counselors and school psychologists. 
The principals of the schools that are receiving new positions were notified and staff will begin as early as the beginning of the second semester, which starts on Feb. 5.