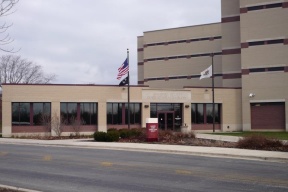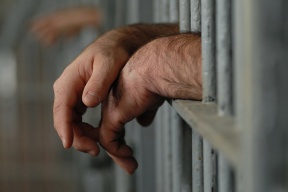 Another day without food, strikers seek to expose inhumane conditions at the McHenry County Detention Center. Twenty-one people currently being detained at McHenry Detention Center in Illinois launched a hunger strike six days ago in response to insufficient food options and mistreatment on behalf of guards towards detainees, according to information provided by detainees and their families to OCAD. In response to the hunger strike, authorities in the detention center have retaliated against strikers by denying the 21 hunger strikers recreational time, confiscating items purchased through commissary, and denying access to showers.
The hunger strikers are calling on McHenry County Jail and Immigration Customs Enforcement (ICE) officials to provide edible, nutritious food and to replace the current diet of soy meat that has caused health problems for several individuals in detention. Strikers also have demands related to guards' inhumane treatment towards people detained at McHenry Detention Center, and in particular the treatment and release of Wilmer Catalan-Ramirez. Mr. Catalan-Ramirez, detained since March 2017, has a broken arm and is recuperating from multiple gunshot wounds. He has been subjected to abuse by guards at McHenry and has been denied medical care critical for his recovery. Strikers point to the mistreatment they have witnessed Mr. Catalan-Ramirez endure, as well as lack of viable dietary options as the pillars of their demands. "The fact that they are detained should not mean that it is right for them to be mistreated. This is inhumane," said a family member of a person inside the detention center.
Last year, a series of hunger strikes regarding facility conditions were launched in California and Washington. This is the first reported hunger strike in 2018 but will most definitely not be the last as human right violations continue to happen inside detention centers and practices such as retaliation, denying people medical care and overall neglect remain in place within these government and private jails.