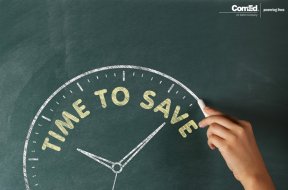 A New Year, a new plan to save ComEd customers energy and money. ComEd customers have saved more than $2.7 billion by taking advantage of the ComEd Energy Efficiency Program, since its launch in 2008. Thanks to the Future Energy Jobs Act (FEJA) a new Energy Efficiency Plan, which was approved by the Illinois Commerce Commission last September, is set to begin in 2018 and expected to generate $4 billion in customer benefits by 2030. Under FEJA the new ComEd Energy Efficiency Plan will provide significant funding to grow existing energy efficiency programs for residential and business customers, such as product rebates, energy assessments, weatherization offerings, and retrofitting initiatives. In addition, millions of dollars will be set aside to fund low-income energy efficiency programs and research and development of new, innovative products and services for customers. ComEd is dedicated to helping our customers save and here are a few tips to support your 2018 energy-savings resolution:
Don't give up on your energy-savings resolution
According to U.S. News, approximately 80 percent of New Year's resolutions don't survive past the second week of February. But the ComEd Energy Efficiency Program can help you keep your resolution with rebates that offer discounts on appliances that will help you cut energy use all year long. You can also get instant rebates, so instant savings, when you purchase products like a smart thermostat from the ComEd Marketplace.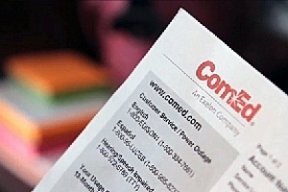 Don't guess and let us assess your energy usage for you
ComEd customers have opportunities to reduce their energy usage with a FREE energy assessment that includes free and discounted products for your home. Business owners can also take advantage of a facility assessment, which is also free of charge and is the first step to your business becoming more energy efficient.
Wanting to spend more time at home in the New Year, then weatherize your house
Winter is here and energy could be drained from your home due to air leaks and a lack of insulation that could decrease the comfort, safety and value of your home. ComEd customers can reduce energy usage in their home by making qualifying, high-efficiency weatherization improvements that keep their home cozy and help them save during the winter months.
To learn more about the ComEd Energy Efficiency Program and ways you can save, visit www.ComEd.com.