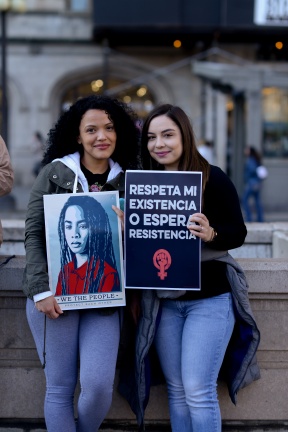 By: Ashmar Mandou
In two days the streets of Downtown Chicago will be taken over by demonstrators voicing an array of concerns from healthcare, immigration policies, to sexual misconduct, etc., at this year's Women's March, Saturday, Jan. 20th. Last year, the Women's March attracted over 200,000 participants. This year, organizers of the march anticipate an even larger crowd. Organized as a "sister march" to the Women's March in Washington in 2017, organizers expected around 75,000 people to take part. Chicago's "March to the Polls" is one of 350 events worldwide planned for this weekend. Here's what you need to know about the march and rally in Chicago on Saturday, Jan. 20:
Street Closures
The following streets will be closed from 10 p.m. on Friday, Jan. 19 until 2 p.m. on Saturday, Jan. 20 (or until crowds disperse):
Columbus Drive, from Monroe Street to Balbo Drive
Jackson Blvd. from Lake Shore Drive to Michigan Avenue
Westbound lane of Congress Pkwy., between Columbus Drive and Michigan Ave.
Event Schedule
9 a.m.: Grant Park site opens with music and video programming
11 a.m.: Rally begins with speakers and entertainers
12:30 p.m. – 1:30 p.m.: March to Federal Plaza from Grant Park, going: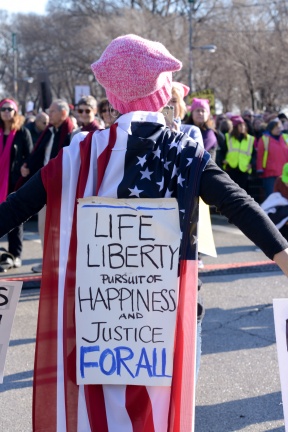 West on Congress to Michigan Avenue
North on Michigan to Jackson
West on Jackson to Dearborn
North on Dearborn to Randolph
West on Randolph to Clark
South on Clark to Federal Plaza
Since the march in 2017, Women's March Chicago http://womens121marchonchicago.org has formed a 501c4 organization promoting intersectional feminism and challenging the political system on issues affecting women.  A 501c3 project has also been created in partnership with Chicago Foundation for Women.  Organizers are committed to long term advocacy for women and allies. For more information visit http://womens121marchonchicago.org.
Photo Credit: Tony Diaz: Photo Caption: Thousands gathered at the 2017 Women's March