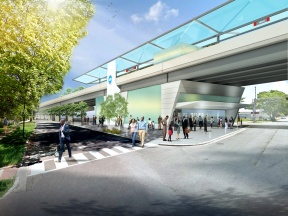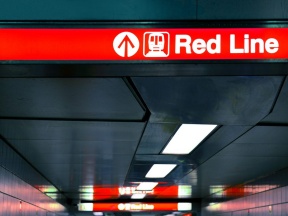 The Chicago Transit Authority (CTA) announced that the agency has selected a preferred alignment for the Red Line Extension (RLE)—a project that will extend the Red Line to 130th Street from 95th Street. The RLE project will provide new access to rail service for Far South Side residents, connecting them to affordable housing, jobs, services and educational opportunities. The proposed 5.3-mile extension would include four new stations near 103rd Street, 111th Street, Michigan Avenue and 130th Street. Each of the new stations would include bus and parking facilities. The project is expected to create an estimated 6,200 jobs. After taking into consideration extensive public feedback, technical analysis and other factors, the CTA selected a route for the RLE project that would:
Begin the extension at 95th Street and run along the west side of the Union Pacific Railroad tracks from I-57 south to approximately 109th Street;
Cross the Union Pacific Railroad tracks and run along the east side of the tracks until crossing the Metra Electric tracks near 119th Street; and
Continue south to 130th Street.
CTA will host a public open house on February 13, 2018 from 6 p.m. until 8 p.m. at the Gwendolyn Brooks College Preparatory Academy gymnasium (250 East 111th Street, Chicago, Illinois) to present the alignment to the community. For more information on the Red Line Extension project, visit transitchicago.com/redeis.