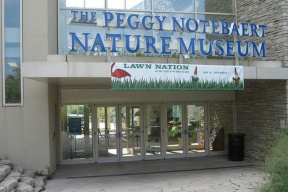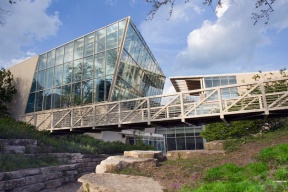 As we continue to bear the winter months, Illinois residents can channel their spring fever into something meaningful by signing up for volunteer training through a citizen science program with the Peggy Notebaert Nature Museum. These programs provide opportunities for lovers of nature to become trained volunteers who play a key role in conducting scientific research that works to protect critical species to the Illinois ecosystems. The Nature Museum is now calling for volunteers for three of its important wildlife monitoring programs:
The Calling Frog Survey is seeking both beginner and experiences individuals to monitor amphibian populations in the Chicago region, in order to detect population changes for 13 frog and toad species. Winter workshops begin in late February and dates can be found online at frogsurvey.org.
The Illinois Butterfly Monitoring Network seeks individuals with a passion for butterflies to help identify and record data on population dynamics at six sites around Illinois. These trainings begin in mid-March and can be found online at bfly.org.
The Illinois Odonate Survey is looking for volunteers to help collect information about dragonfly and damselflies populations across Illinois through monitoring their habitats and population dynamics. Training dates begin in mid-March and can be found online at illinoisodes.org.