Compiled by Ashmar Mandou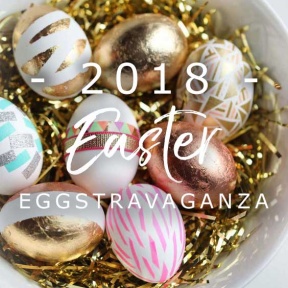 The Prairie District Neighborhood Alliance will host its 10th Annual Easter Egg Hunt at Chicago's Women's Park and Gardens on Saturday, March 31st from noon to 2p.m. During the hunt, children will search for 15,000 brightly colored toy and candy filled plastic eggs and will be able to win prizes. The Chicago Women's Park and Gardens is located 1801 S. Indiana Avenue in Chicago. Admission is $12 for children 1-12 and $5 for age 13 years to adult. There is no charge for children age 12 months and under. Space is limited and RSVP is required. For more information or to purchase tickets, visit PDNA www.southloopeasteregghunt.com or call 312-401-2688. Other Easter Egg Hunts include:
Breakfast with the Bunny
Saturday, March 31st
9a.m.
Brookfield Zoo, 8400 31st St.
$29.95 adults; $21.95 children ages 3-11; children ages 2 and under free.
For more information, call 708-688-8355
Flashlight Egg Hunt Party
Thursday, March 29th
6:30p.m.
Blackberry Farm, 100 S. Barnes Rd.
$10 residents; $15 non-residents
For more information, call 630-892-1550
Annual Great Chicago Egg Hunt
Friday, March 30th
10a.m.
Maggie Daley Park, 337 E. Randolph St.
Free
The Chicago Park District will host an array of bunny-related events around the city.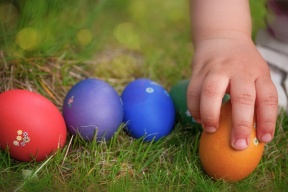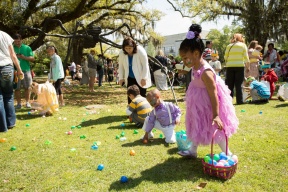 Bunny Fun at Franklin
Thursday, March 29th
4p.m. to 6p.m.
Franklin Park, 4320 W. 15th St.
Free
Egg Hunt at Paschen
Friday, March 30th
11a.m. to noon
Paschen Park, 1932 W. Lunt Avenue
$3
Eggstravaganza at Skinner
Saturday, March 31st
10a.m. to 1p.m.
Skinner Park, 1331 W. Adams St.
Free
Eggstravaganza at Olympia
Friday, March 30th
9a.m. to 10a.m.
Olympia Park, 6566 N. Avondale Ave
$5
For a complete list of egg hunts at the Chicago Park District, visit www.chicagoparkdistrict.com.