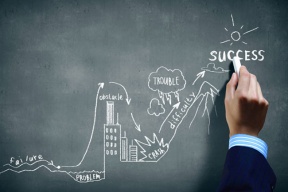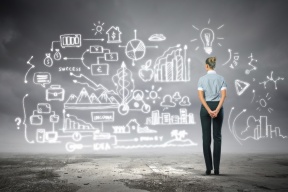 Para lograr lo mejor de su fuerza laboral, los líderes empresariales de hoy pueden necesitar examinar su propio papel – y el de sus trabajadores – de forma un poco diferente a como lo veían los líderes hace décadas. "Un líder fuerte y eficaz ciertamente se mantiene arriba de una jerarquía, pero los grandes líderes de hoy no actúan jerárquicamente", dice Don Rheem, autor de Thrive by Design: The Neuroscience that Drives High-Performance Cultures y CEO de E3 Solutions, proveedor de métricas de empleados en el trabajo y capacitación de gerentes. Rheem sugiere tres formas en que un líder de una compañía puede hacer que la gente lo siga y hacerlo sin ser punitivo y dominante:
No trate a los empleados como niños. El nivel de complejidad y el ritmo del cambio que los líderes a todo nivel enfrentan hoy no tiene precedentes. La presión por el logro es intenso y cuando se cometen errores o cuando el personal parece desacoplado los ánimos se pueden encenderse. "La frustración y el enojo son emociones fuertes y cuando los líderes se llenan de estos sentimientos típicamente caen en un modelo de liderazgo y responsabilidad profundamente incrustrado en su memoria – el de los padres. Por lo que ponen a sus empleados en el papel de hijos", dice Rheem. "Pero la mayoría de adultos no quiere ser tratado como niños. Esa forma no inspira a los empleados a prosperar en su ambiente de trabajo ni a poner su mejor esfuerzo. Los empleados de hoy, especialmente entre la actual generación, es más posible que se salgan o deliberadamente trabajen menos bajo estas condiciones. Eso es malo para la moral, daña la cultura y fomenta el cambio".
Sea positivo. Un líder que cultiva una cultura positiva puede lograr grandes beneficios. La investigación de 16 diferentes industrias, conducida por la Dra. Kim Cameron en la Escuela de Comercio Stephen M. Ross de la Universidad de Michigan, encontró una importante relación entre la "virtud" en el lugar de trabajo – perdón, compasion, optimismo y confianza – y mejoras en todo, desde el ingreso y la productividad a calidad, innovación, satisfacción del cliente y retención de empleados. "Los líderes necesitan alejarse de la plantilla del CPO, donde están los Funcionarios de Castigo en Jefe y cambiar a un modelo mejor para la mente, como tutores, entrenadores, buenos oyentes y capitanes de un reconocimiento positivo", dijo Theem.
No sea subvertido por subculturas. Un buen líder de una compañía necesita garantizar que las próxima capas de liderazgo hacen eco constante al carácter distintivo de la coompañía en todo nivel y en toda la empresa. "Haga a los gerentes y supervisores responsables de comunicar la cultura de la corporación y vivir los valores de la organización", dice Rheem. "No permita que microculturas divergentes pirateen la cultura de la empresa. Tener líderes fuertes y eficaces como gerentes y suprevisores crea las condiciones esenciales para culturas saludables dentro del lugar de trabajo.