By: Ivette Sandoval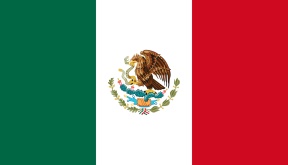 During election week is a great time to exercise your right to vote not only locally but abroad as well. Electoral Counselor of the Electoral Institute of Mexico City (IECM) Yuri Beltrán Miranda visited Chicago this weekend to talk about how easy it is to vote from abroad.
This is the second time that the Mexico City Electoral Institute visits Chicago and this is because this city is extremely important for Mexico City since it was the city with the most votes coming from abroad. "During the last election about 50,000 people voted in the U.S. and it's so important because they get to be part of issues of extreme importance," explains Beltrán. "The only way we can get real change is by voting."
Right now, their goal is to help co-nationals residing in the U.S get their voting credentials so that they can vote from abroad in the upcoming election that will take place on July 1st. Over the weekend, they helped people register to vote and helped answer their questions about how to cast their vote when they live in the U.S.
According to the Secretary of Government, it is estimated that there are 36.9 million people of Mexican origin in the U.S. and from those, about 12.2 million are born in Mexico. There are approximately 65,000 Chilangos living abroad, but that number is estimated to exceed over a million. This is why the Chilango vote is so important. During the last election, just 50,000 voted, but this time around they've already processed over 650,000 voting credentials and they want to make sure that those people vote, explains Beltrán.
The process to vote from abroad is super easy, those that already have a voting credential can visit www.votochilango.mx, where they can register their credentials and receive a ballot in the mail. The deadline is March 31st so they still have a couple days to make sure they make their vote count. Those that don't have voting credentials need to make an appointment with the Mexican Consulate at 1-877-Mexitel or through their website www.consulmex.sre.gob.mx/Chicago.
In May they will receive an electoral package that corresponds to the candidates for president, senator, and in some states to elect their governor, and they will also receive political information about their candidates. "They will be able to vote from the comfort of their homes and then send back their ballot which is stored at a secure location and isn't opened until election day on July 1st in order to be counted.
"As more people start voting, more the candidates are going to start making proposals that can help resolve the issues we currently have with immigration and other important issues," says Beltrán.