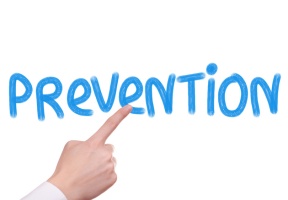 Communities and organizations across Illinois will be hosting events as part of National Prevention Week 2018, a national health observance sponsored by the Substance Abuse and Mental Health Services Administration (SAMHSA). National Prevention Week (NPW) is dedicated to increasing the prevention of substance use and promotion of mental health. Each day of National Prevention Week is themed to help communities raise awareness about behavioral health issues and promote effective prevention strategies. This year's daily themes are:
• Monday, May 14: Promotion of Mental Health & Wellness
• Tuesday, May 15: Prevention of Underage Drinking & Alcohol Misuse
• Wednesday, May 16: Prevention of Prescription & Opioid Drug Misuse
• Thursday, May 17: Prevention of Illicit Drug Use & Youth Marijuana
• Friday, May 18: Prevention of Suicide
• Saturday, May 19: Prevention of Youth Tobacco Use
Prevention First works to build community capacity to prevent substance abuse by providing training and technical assistance and raising public awareness about substance use issues.  To learn more about Prevention First, visit www.prevention.org and follow us on Facebook (@prevention1st) and Twitter (@drugfreeIL). To find out about all the National Prevention Week events in Illinois, visit www.prevention.org.