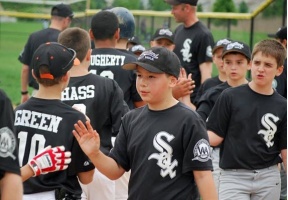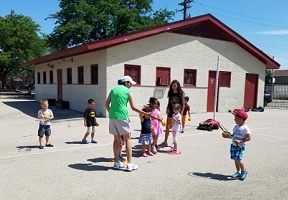 The Chicago Park District joined the Chicago Cubs and Chicago White Sox to announce that registration is available for the citywide Chicago Youth Baseball and Softball Tournament (CYBST). For the fourth consecutive year, the Chicago Park District has teamed up with Cubs Charities and White Sox Charities to host the sports competition for inner city baseball and softball teams. The tournament is part of the Play Ball Initiative, which is Major League Baseball (MLB) and USA Baseball's largest effort to encourage widespread participation in both formal and informal baseball and softball activities. This year, the citywide competition will take place at the UIC Curtis Granderson Stadium, located at 901 W. Roosevelt, from July 26 to July 29. Coaches are encouraged to register their baseball and softball teams to play in the tournament through July 12. Participants and teams must meet the following requirements to be eligible to play:
• Baseball players must be 12 years and under, and softball team participants must be 13 years and under.
• All teams must be operating in a Chicago Park District location to be eligible to compete.
• Coaches must provide final roster before or at the coaches meeting Thursday,
• July 19th at 6pm. Coaches meeting will be held at Curtis Granderson Stadium Press Box.
For questions regarding the application process, visit www.chicagoparkdistrict.com/cybst.