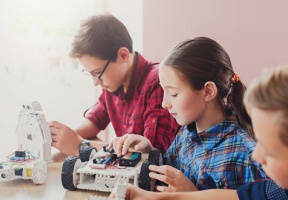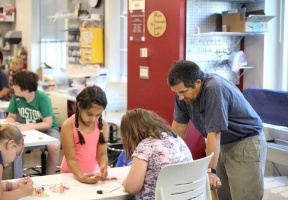 New 2018 research conducted on behalf of Junior Achievement and Ernst & Young LLP (EY) illustrates how in just one year after first being surveyed, high school age teens' career ambitions have shifted further away from careers in STEM and the arts and how more 13-17-year-old students are expecting to take out loans to help pay for college.
• In a significant drop, 24 percent of boys want a STEM career, down from 36 percent in 2017; girls' interest remains unchanged at 11 percent year-over-year.
• Among girls and boys, desires for careers in the arts dropped from 18 percent to 13 percent.
• The percentage of teens expecting to take out a student loan increased from 33 percent to 45 percent.
Career choices that have risen in popularity include the medical and dental fields, as well as public service, illustrating that what kids find most appealing about their dream job is that they are "good at it" and can help people.
• Careers in medical and dental fields increased from 15 percent to 19 percent, with girls far more likely to choose this path.
• Interest in careers in public service increased from 7 percent to 10 percent overall.
• Starting one's own business (8 percent) and careers in business (7 percent) remained the same.
According to kids, their parents still hold the top spot in terms of who or what influences their choice of dream job. Parents' influence, in fact, increased from 19 percent to 28 percent since last year. Societal influences such as social media declined from 15 percent to eight percent. Other sources of inspiration include teachers, courses, volunteering and extra-curricular activities.