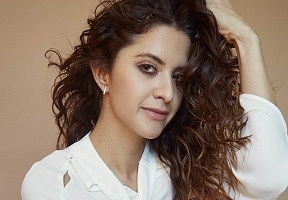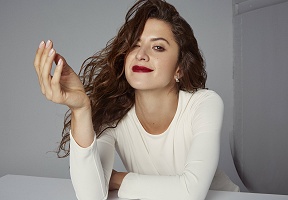 By Nikoleta Morales
Mexican actress, writer, producer and entrepreneur, Ivana de Maria, also known as Ivana Moreno-Valle Diez-Barroso, is one of the new young up-and-coming breakthrough cross over talents in film and television in the U.S. and Mexico, both in front and behind the camera. Ivana has several current and upcoming projects including a major leading role as the antagonist in the new hit Univision action crime series La Bella y Las Bestias (Beauty and the Beasts), which premiered June 12th 9/8c on Univision. Ivana de Maria was born in San Diego but raised in Mexico. As an actress, Ivana has appeared in recurring roles in the television series Mr. Avila (HBO Latin America), Descontrol (Univision) and La Piloto (Univision/Televisa). As a writer and producer, she is attracted to telling stories about women transcending to her personal life and charity work. Lawndale News caught up with Ivana de Maria in a phone interview to find out more:
Lawndale News: You speak four languages fluently (English, Spanish, Italian and French), you studied high school in Switzerland, and then you went to college in Boston to study law, finance and business. How did you end up in Switzerland from Mexico and why did you decide to switch to acting?
Ivana de Maria: I was 15 and I wanted to study abroad. I found the school in Switzerland and I applied for a year but I loved it and I stayed for 3 years. I went to college in Boston because I loved Boston. My brother went there as well. I studied finance and law knowing I will focus on acting. It is important to have that knowledge and to have the right tools to be able to protect yourself. The plan was to graduate and move in LA. Now, I am based in LA.
Lawndale News: You are in a new telenovela – La Bella y Las Bestias. How did you get approached for the role and what is your character like?
Ivana de Maria: One of the producers contacted me and said that this character will be great for me. The story itself is very unique. My character is an antagonist and it was definitely a challenge for me. But the important thing as an actor is to understand the justification of every character. The challenge is to play against what I believe in and this is what attracted me to her. She's 17 and a daughter of a bad guy and she is raised in the world to believe what her father does is good; she is a victim of her own family. The show is out and doing great and I am excited to see what the audience thinks.
Lawndale News: What inspired you to become an actress and when did this dream begin?
Ivana de Maria: I come from a family of filmmakers. My brothers are in film as well. I grew up exposed to the magic of filmmaking. I was interested in storytelling. I loved the front side of the camera and I always knew I wanted to focus on film. Exploring different perspectives makes you a better human being and that's what intrigued me about acting. I got frustrated with the system because you have to wait for opportunities. I created my own opportunities – writing, producing and acting. I learned how it was done. I had all the tools to create my content. In LA there are a lot of opportunities, such as distribution channels, talented people and stories.
Lawndale News: What is your advice and message to fans?
Ivana de Maria: My absolute best advice is to create your own content. Believe in yourself. You have all the tools. Watch Las Bellas on Univision every night at 9/8 c and follow me on my social instagram. I love your stories. I always answer and I am happy to connect with people.