Compiled by Ashmar Mandou
Taste of Greektown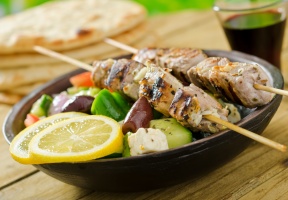 August 24th through August 26th
West Loop
Free
Enjoy the feta, tzatziki, roasted chicken and more signature Mediterranean flavors at this two-day festival in Greektown, which offers tasty dishes cooked by some of the neighborhood's most beloved restaurants. The weekend also includes live music and activities for kids.
Movies in the Parks
The Wizard of Oz
August 25th
8p.m.
Oz Park: 2021 N. Burling St.
Free
Ald. Cardenas Back to School Health Fair
August 25th
Little Village Boys and Girls Club: 2950 W. 25th St
10a.m., to 1p.m.
Free
The annual celebration will include free school supplies, immunizations, yearly school physicals, health checks and more.  Please make sure to bring school forms and medical records for physicals and immunizations.  Vendors from an array of businesses will be available promoting better health.  
Taste of Pulaski
August 25th and August 26th
Archer Heights: Archer and Pulaski
10a.m.
Like other summer festivals, Taste of Pulaski will offer residents the opportunity to experience first-hand the diverse neighborhood of Archer Heights through food and music. What sets Taste of Pulaski apart from everyone else is that they'll be giving out free back-to-school haircuts and donate the event profits to the Dreamers at Curie high school.