By: Daniel Nardini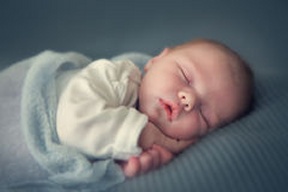 I all too frequently hear the ignorant and heartless arguments of too many native-born Americans who say, "they should follow our laws and be kicked out if they don't." Does that include babies who were adopted by American couples? I present one instance where this is the case. A couple named Amy and Marco Becerra had taken in an 11-day old baby named Angela from an orphanage in 2014 that had been abandoned by her mother. As the baby grew up, she had only known the Becerras, and the Becerras are the only ones this girl has ever known. As the Becerras were leaving Peru in April of this year, they formally adopted Angela and all the paperwork was done and given to the U.S. embassy in Lima, Peru, before they went to live in Colorado.
Since they did not yet have the permission to make Angela a U.S. citizen, they had gotten Angela a visitor's visa and had hoped that the paperwork would be done and that Angela would become a U.S. citizen. Since the Becerras are U.S. citizens, they assumed that their adopted daughter would receive U.S. citizenship. Then they received a letter from U.S. immigration that stated their daughter had been denied U.S. citizenship, and that with her visa close to expiration (August 31st of this year) the baby girl could be deported. The Becerras are frantically trying to prevent this from happening, and have contacted U.S. Representative Mike Coffman's office about the issue. Coffman (Republican-Colorado), will meet with the U.S. Citizenship and Immigration Service regional director on trying to keep Angela in the United States—she has no home in Peru.
I wish the Becerras all the best in their dire situation. It makes no sense to tear apart a family who has followed all the rules and have tried to make their daughter legal. And how can the baby girl do anything about her situation? Apparently U.S. President Donald Trump's "zero immigration tolerance" policy is also zero empathy and zero logic. I have in one sense been in a similar situation. Since U.S. immigration did not give my wife the necessary paperwork to immediately get permanent residency, I had to bring her on a visitor's visa. Thankfully, I contacted a lawyer who was able to help us and get the paperwork necessary done despite U.S. immigration being unhelpful and fairly nasty to us. Sadly, the paperwork is insanely slow, a lot of the time U.S. immigration gets the paperwork wrong, and they can be very nasty to cover-up their mistakes. This has been the problem really since 2001, and too many Americans have paid a bad price for our growing draconian immigration policy. I hope the Becerras will not be among them.