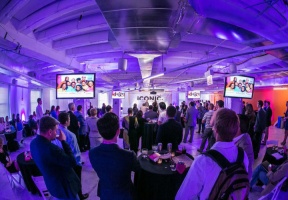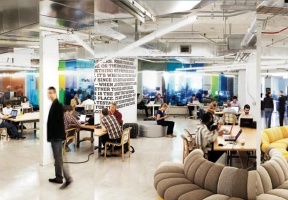 1871 joined the Illinois Hispanic Chamber of Commerce (IHCC) to announce Celebrando La Innovación, a free series of five events that will include a pitching event, panel discussions, a fireside chat, networking opportunities, and a workshop. Beginning September 13 and running through October 4, the series will feature key members of Chicago's Hispanic community who will speak and participate at each event. All events will be held at 1871. The Celebrando La Innovación series includes the following events, all hosted at 1871, located in the Merchandise Mart.  
• Make the Connection! Pitch Night | September 13, 5:30 pm – 9:00 pm | Entrepreneurs pitch their businesses in the hopes of winning over the panel of judges and the cash prize.
• Heart & Hustle: Stories of Latinx Entrepreneurs | September 20, 5:30 pm – 7:30 pm | Hear the unique stories and perspectives of four Latinx entrepreneurs as they talk about their unconventional path to building a company.
• Fireside Chat with Anthony Ponce | September 27, 5:30 pm – 7:30 pm | Anthony Ponce left his prestigious job as a news anchor to drive a Lyft full-time. Through this transition, he struck out on his own and created a podcast called Backseat Driver. In this Fireside Chat, you'll hear about his journey and what he learned from chatting with everyday Chicagoans.
• 1 Million Cups | October 3, 9:00 am – 10:00 am | 1 Million Cups is a free program designed to educate, engage, and connect entrepreneurs with their communities. This event will feature two Latinx entrepreneurs who will present their companies and ideas.
• Google Workshop: Using Data to Drive Growth | October 4, 5:30 pm – 6:30 pm | This workshop is in Spanish. Learn about tools to help you collect and interpret real-time information about how customers are interacting with you online so you can make smarter decisions about how to reach key audiences on your budget, timeline, and terms.
For more information on the event series, or to speak with one of the organizers, email press@1871.com.