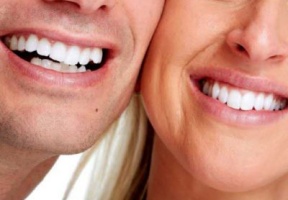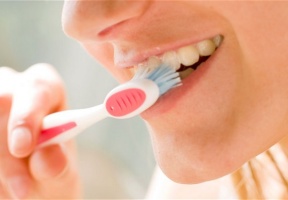 Se cepilla los dientes tres veces al día. Usa el hilo dental todas las noches. Pero luego, admítalo, se toma una soda o un bocadillo o una barra de dulce, deshaciendo todo el trabajo y exponiendo sus dientes a un daño irreparable. Porque cuando se trata de la salud oral, la cosa No. 1 que puede hacer para mantener sus dientes y encías fuertes es vigilar lo que come. "Es más importante que cepillarse; es más importante que el fluoruro", dice el Dr. Steven Freeman, dentista y autor del libro Why Your Teeth Might Be Killing You [Porqué sus Dientes Pueden estar Matándole] (www.elitesmilesdentistry.com). "Es inclusive más importante que visitar al dentista". A continuación lo que recomienda en su dieta incluye el que su sonrisa sea saludable y brillante. Algo de esto puede no sorprenderle. Por lo menos una de las recomendaciones"
Vegetales. Las hojas duras del bróccoli pueden ser difíciles de masticar, pero tienen muchísimas vitaminas y minerales que pueden ayudarle a mantener sus dientes y encias sanos. "Como bonus, le ayudan a limpiar los dientes mientras las mastica", dice Freeman.
Salmón y productos lácteos. El salmón es útil para la salud oral porque contiene vitamina D, que mejora la absorción del calcio. "Conozco algunas personas que están contra los productos lácteos en su dieta, pero el calcio en los productos lácteos es esencial para mantener los dientes fuertes y los huesos que sostienen los dientes", dice Freeman.
Cítricos. La vitamina C ayuda a mantener las encías y ligamentos alrededor de sus dientes. "Por eso la marina británica en el siglo 19 tenía árboles de lima y limón en sus barcos porque a los marineros se les caían los dientes sin la fuente constante de vitamina C.
Chicle sin azúcar. No hay necesidad de tomar una dosis doble de esto. Freeman dice que el chicle sin azúcar, aunque no es exactamente una alternativa nutritiva al kale y a las naranjas, tiene sus ventajas. El chicle estimula la saliva y la saliva tiene propiedades anticaries. El chicle limpia también la placa de sus dientes.
El Dr. Steven Freeman (www.Dr.StevenFreeman.com) es autor de muchos libros bestselling, incluyendo Why Your Teeth Might Be Killing You.