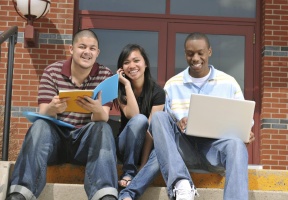 Public Health Institute of Metropolitan Chicago (PHIMC) seeks applications from organizations interested in hosting a National Health Corps (NHC) Chicago AmeriCorps member during the 2019-2020 service term. NHC Chicago, an operating site of National Health Corps, places members in local organizations to provide service by connecting those who need it most with health and wellness education, benefits, and services. Service activities may include, but are not limited to, the following:
• Patient outreach and health education
• Linkage to screening, testing, and/or health care services
• Group and/or one-on-one health education for youth, adults, and seniors
• Case management and patient navigation services
HIMC strongly encourages all interested applicants to attend the application webinar on Monday, Jan. 14th, 2019 from 3pm to 4pm. This webinar will provide detailed instructions and technical assistance for completing both the application and the proposed position description. To join the meeting on January 14, please visit https://zoom.us/j/6744790081 or dial in at 646.558.8656, Meeting ID 6744790081. For more information, visit www.phimc.org.