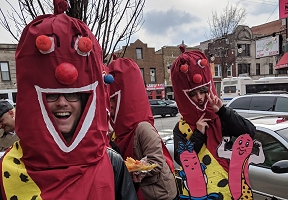 Close to 500 costumed shopping cart mushers were given nods from Mother Nature as they raced through Chicago's streets on Saturday, March 2nd, all in the name of fighting hunger.  In its 14th year, the CHIditarod once again put the fun in fundraising by raising more than 19,000 pounds of food for the Greater Chicago Food Depository (GCFD) and just over $70,000 for the CHIditarod Foundation as of end of race day tallies – with slightly more still expected. Each team contributed at least 69 pounds of food to participate, with prizes awarded for the largest food and monetary contributions. Some of 2019's notable award winners include:
Most Food Donated – Team Chweethearts – 2226.8 lbs
Most Epic Fundraiser – 3GS&T – $11,199
2nd Most Epic Fundraiser – Nomewardbound – $10,595
3rd Most Epic Fundraiser – ChiditaHandshake – $10,057
4th Most Epic Fundraiser – Chidiots – $6,826
Donations can be made to the CHIditarod Foundation at www.chiditarod.org to benefit local nonprofits working to alleviate hunger in the Chicago area.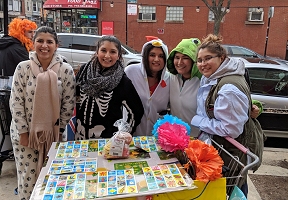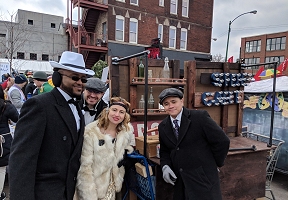 Photo Credit: CHIditarod Foundation
Photo Caption: CHIditarod XIV celebrates 14 years of the shopping cart race on Saturday, March 2nd.