By: Illinois Health and Hospital Association
Edited by Lawndale Bilingual Newspaper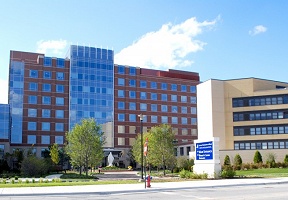 A proposal in Springfield to impose mandated nurse staffing ratios at Illinois hospitals is raising concerns among healthcare professionals around the state. The legislation being touted by nurse unions, House Bill 2604, would establish government mandates on how many nurses must be working at any given time in local hospitals.  The Illinois Health and Hospital Association, which represents the over 200 hospitals in Illinois, says taking hospital staffing decisions out of the hands of local healthcare professionals is bad healthcare policy.  At a House Labor and Commerce Committee hearing in Springfield, hospital employees testified that the proposal could cost as much as $2 billion and would almost certainly result in some hospitals having to reduce staff in other areas, cut back on the number of healthcare services offered in their respective communities and undermine patients' access to care close to home.
Illinois is one of 14 states to have enacted a law that requires hospitals to set staffing levels based on the needs of each patient.  The Nurse Staffing by Patient Acuity Act is designed to ensure that direct care nurses and supervisors collaborate on determining appropriate staffing levels at their hospitals, based on the various and changing needs of their patients. The proponents of staffing ratios argue that staffing ratios would improve patient care and lead to higher nurse retention rates.  Yet, many studies conducted over the past 15 years about the effectiveness of nurse staffing ratios are inconclusive, providing no evidence that staffing ratios improve quality of care or patient outcomes.  California, which instituted nurse staffing ratios two decades ago, still stands as the only state in the nation to have embraced the policy.  Last fall, voters in Massachusetts rejected nurse staffing ratios by a 70 percent to 30 percent vote. HB 2604 is under consideration in the Illinois General Assembly and should be rejected because it's bad public policy and bad healthcare policy.