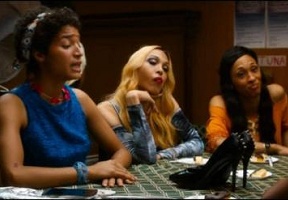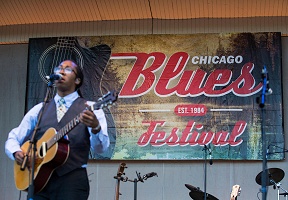 Compiled by Ashmar Mandou
Chicago Park District Presents Young at Heart Queer Film Fest at Humboldt
Where: Humboldt Park, 1440 N. Humboldt Blvd.
When: Thursday, June 6th
Time: 8:30p.m., to 10:30p.m.
Ticket Price: Free
Join the Chicago Park District as they celebrate Gay Pride Month in the Parks with a Young at Heart Film Festival for teens the Queer Film Fest. The films will be shown near Little Cubs Field, 1339 Luis Munoz Marin Dr. June 6th, "Saturday Church" is featured.
Info: www.chicagoparkdistrict.com
Live Nation Presents: Wisin y Yandel: Como Antes Tour 2019
Where: Allstate Arena; Rosemont, IL
When: Friday, June 7th
Time: 8p.m.
Ticket Price: $35 to $140
Info: www1.ticketmaster.com
36th Annual Chicago Blues Festival
Where: Millennium Park
When: Friday, June 7th to Sunday, June 9th
Time: 11a.m., to 9p.m.
With a diverse lineup celebrating the blues' past, present and future, the Chicago Blues Festival shares the great Chicago-born music tradition with the world while shining a spotlight on the genre's contributions to soul, R&B, gospel, rock, hip-hop and more.
Ticket Price: Free
Info: www.chicago.gov
Andersonville Chamber of Commerce: Andersonville Midsommarfest
Where: Andersonville from Summerdale to Catalpa along Clark Street
When: Friday, June 7th to Sunday, June 9th
Time: Noon to 10p.m.
Midsommarfest gathers enthusiastic Chicagoans along Clark Street between Foster and Catalpa for two days and three nights of music, dancing, kids' entertainment, and delicious food.
Ticket Price: $10 Suggested Donation
Info: http://andersonville.org
Pilsen Food Truck Social
Where: 18th St., at Allport in Pilsen
When: Saturday, June 8th and Sunday, June 9th
Time: Noon to 10p.m.
Pilsen Food Truck Social is hitting the streets again this year to bring you two days of live music and food. Get down with a variety of acts presented by yours truly that are bound to make you move like TRQPiTECA, the tropical house duo of CQQCHIFRUIT and La Spacer.
Ticket Price: $5Suggested Donation
Info: www.pilsenfoodtrucksocial.com
Arlington International Racecourse Presents: Viva! Arlington, A Celebration of Latino Heritage
Where: Arlington International Racecourse, 2200 W. Euclid Ave., Arlington Heights
When: Sunday, June 9th
Time: Noon
Arlington International Racecourse presents its annual celebration of Latino culture featuring an eclectic musical lineup as well as such family-friendly activities as a petting zoo, pony rides, hands-on activities, face painting, a bounce house, carnival games, and much more.
Ticket Price: General Admission: Online, adults, $8 and kids, $4; at the gate day of event: adults, $10 and kids, $4
Info: https://www.arlingtonpark.com/events/fiesta-de-arlington/
35th Annual Printers Row Lit Fest
Where: Dearborn Street from Dearborn Station and Ida B. Wells Drive
When: Saturday, June 8th and Sunday, June 9th
Time: 10a.m., to 6p.m.
This year, the Printers Row Lit Fest will present powerful, social justice-focused voices, including Alex Kotlowitz and Valerie Jarrett, plus anti-violence activist Eve Ensler. Kotlowitz, a nationally recognized journalist, bestselling author, and award-winning filmmaker, introduces his most recent work, An American Summer: Love and Death in Chicago.
Ticket Price: Free
Info: https://printersrowlitfest.org.
Live Nation Presents: Luis Miguel
Where: Allstate Arena, Rosemont, IL
When: Sunday, June 9th
Time: 8:30p.m.
Ticket Price: $25 to $1,000+
Info: www1.ticketmaster.com