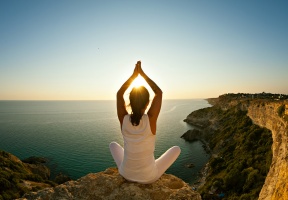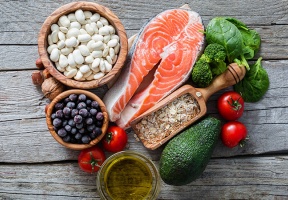 By: Colleen Van Ham, president & CEO, UnitedHealthcare of Illinois
More people in Illinois and across the country are gaining access to well-being programs that encourage consumers to adopt healthier lifestyles and, ideally, help curb health care costs. According to a recent study, 87 percent of employers are committed to workplace well-being efforts, and nearly three-quarters (73 percent) offer a program. These efforts are already producing results: Among people with access to employer-sponsored well-being programs, 57 percent said the initiatives had a positive effect on their health, according to the 2019 UnitedHealthcare Wellness Check Up Survey. Among those, 82 percent said they were motivated to pay more attention to their health; 63 percent said they increased physical activity; 59 percent improved their diet; and 30 percent reported improved sleep. As people seek to improve their health habits heading into summer, here are some tips to help consumers become healthier and make the most of their well-being programs: 
Modify Lifestyle Choices: As many as 80 percent or more of the incidence of premature chronic conditions, such as heart disease, stroke and diabetes, are caused by modifiable lifestyle choices – such as risk factors like smoking or obesity – as opposed to being caused by genetic factors, according to a study by the Centers for Disease Control and Prevention (CDC). With that in mind, people should consider ways to make healthier choices throughout the workday, such as starting or participating in walking meetings, using onsite fitness equipment or taking advantage of biometric screenings, or opting for a stand-up desk. During breaks, choose healthier snacks such as fruits and vegetables, while go-to lunches can include a sandwich with a lean protein – such as turkey or chicken breast – or a visit to the salad bar.
Earn Available Incentives: Mid-sized and large employers this year will offer an average per-employee well-being incentive of $762, according to a study by the National Business Group on Health. Check with your HR department to determine what well-being incentives might be available to you. For instance, some programs enable people to earn more than $1,000 per year by meeting certain daily walking goals. Other initiatives provide discounts on gym memberships and premium discounts for meeting various health benchmarks, such as a non-nicotine use or normal blood pressure.
Start to Socialize: Recent research shows that meaningful relationships may be crucial for overall health. By incorporating social components into your well-being or fitness routine, you may be more likely to stick with it. The Wellness Check Up Survey found that over half (57 percent) of respondents said they are more likely to participate in a fitness routine if there is a social component, either in-person or virtually. Potential strategies include participating in walking groups, going to group fitness classes or joining recreational leagues such as basketball or tennis.