By: Francisco Giménez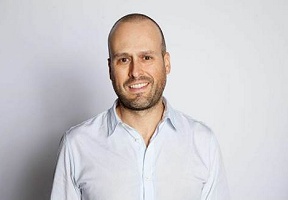 We live in a modern world where people want their products and services "in their own way" and therefore expect companies to offer personalized options. Gone are the days when companies had a universal marketing approach and a "one-size-fits-all" strategy, which included mass mailings and purchases of television media in the main networks to reach all of the market at the same time.
Think of how we order in a restaurant today, gluten-free bread, cream on one side, meat between medium and three quarters. Personalization has been the trend behind some of today's most successful companies such as Netflix, Uber and Postmates, but is this feature the only secret behind the success of these companies?
In the case of Netflix, the founders bet on the idea that people would like to watch movies at their own pace instead of having to adapt to a set rental period and the inconvenience of returning rental DVDs. The great idea paid off and obliged Blockbuster Video to close its doors. In the transportation industry, Uber changed the way we make "driving" decisions and how we choose to reach destinations. By combining technology, it offered users a more economical way to reach destinations in a convenient and "on demand" manner, as well as eliminating cash payments, saving time and hassle.
While in the food industry, Postmates provided us with the convenience of receiving food from our favorite restaurants at home from the comfort of an application.
Now, we can see this trend of personalization in the beauty industry. Companies like eSalon are reinventing the way women paint their hair from home by offering a custom-made hair color of professional quality, made to order and sent directly to their doors. And now with its launch of eSalonenEspañol.com, the company has further segmented the market by offering this customization to the unique tastes of Latina women in the United States. So far, eSalon has formulated more than 165,000 unique color combinations and has sent more than 6 million orders.
So, what do these companies have in common besides personalization? These companies give great importance to truly deeply understand our personal goals that go beyond the quality of a product. The best personalized services also take into account their value, product availability and convenience of use. When everything is combined, these companies win loyal customers.