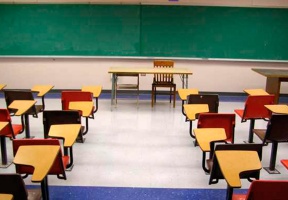 Por: Ashmar Mandou
Las Escuelas Públicas de Chicago (CPS) anunciaron el martes la adición de diez nuevas secundarias al programa Escuelas de Oportunidad de CPS para el año escolar 2019-20, subiendo el número total de Escuelas de Oportunidad a 62. "Con equidad a la vanguardia de la visión del futuro del distrito, garantizando que los directores tienen acceso equitativo a maestros calificados, es indispensable continuar trabajando sobre el importante progreso académico del distrito", dijo la CEO de CPS, Dra. Janice K. Jackson. El programa Escuelas de Oportunidad es una inversión en la contínua superación de escuelas y maestros, proporcionándoles tutoría y oportunidades de superación profesional únicas, para establecer la base de una carrera exitosa".
Cerca de 500 maestros han sido colocados en Escuelas de Oportunidad a la fecha y la expansión anunciada garantizará que muchos maestros más están conectados con escuelas de CPS que necesitan su apoyo. Invirtiendo en los educadores a través de un proceso de emparejamiento individualizado que ofrece tutoría y apoyo profesional durante su primer año de enseñanza, el programa ha tenido éxito en aumentar el índice de retención de maestros en un 19.1 por ciento y reducir el índice de vacantes de maestros en las escuelas en 9.1 por ciento. "El programa Escuelas de Oportunidad me ha empoderado y brindado el apoyo y el entrenamiento que necesito para dar la mejor experiencia educacional posible a mis estudiantes", dijo Marlon Henríquez, maestro de Educación Bilingüe de Kindergarten en la Academia Pilsen. "La tutoría que recibí durante el programa me ha ayudado a ser un miembro valioso de la comunidad de Pilsen Academy, dándome también la oportunidad de hacer una verdadera diferencia en la vida de mis alumnos".
El programa Escuelas de Oportunidad fue lanzado por CPS Talent Office para garantizar que las escuelas tienen un acceso equitativo a educadores de alta calidad, identificando y apoyando a las escuelas que experimentan un nivel más elevado de vacantes y rotación que el promedio del distrito. Desde el inicio del programa, el índice de vacantes de Escuelas de Oportunidad ha disminuído de 6.6 por ciento en el año escolar 2016-17 al 6 por ciento al principio del año escolar 2018-19, representando un 9.1 por ciento de disminución. La 10 secundarias que se unen al programa de Escuelas de Oportunidades para el año escolar 2019-20 son Air Force Academy High School; Chicago Vocational Career Academy High School; Michele Clark Magnet High School; George H. Corliss High School; Edwin G. Foreman College and Career Academy; Gage Park High School; Sarah E. Coode STEM Academy; Greater Lawndale High School for Social Justice; Kelvyn Park High School; y Multicultural Academy of Scholarship. Para más información sobre Teach Chicago, visite www.cps.edu/teach.