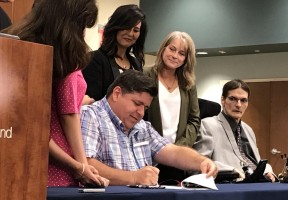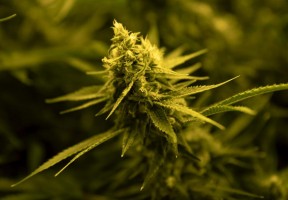 Governor JB Pritzker signed legislation strengthening Illinois' medical cannabis program, which provides relief to more than 80,000 patients across the state. "This legislation brings our medical cannabis program in line with my administration's vision for equity, and it makes adjustments for the lessons we've learned since its inception," said Governor JB Pritzker. "As we continue to reform state government so it better serves its families, we must do so in a way that advances dignity, empathy, opportunity and grace."
Senate Bill 455
The new law allows a nurse or school administrator to administer medical cannabis products and allows students to self-administer under the direct supervision of a school nurse or school administrator. A student's parent or guardian must provide written authorization and provide a copy of the registry identification card of the student and parent or guardian. The Illinois State Board of Education and Department of Public Health will to develop a training curriculum for nurses and school administrators, which must be completed annually. SB 455 takes effect on January 1, 2020.
Senate Bill 2023
The governor also signed Senate Bill 2023 on Friday, expanding and making permanent Illinois' medical cannabis program. The law eliminates the sunset provision to the Compassionate Use of Medical Cannabis Program Act, adds 11 new conditions for eligibility purposes and expands the range of medical professionals who can certify eligibility of applicants to the program. Medical conditions that now qualify for the medical cannabis program include autism, chronic pain, irritable bowel syndrome, migraines, osteoarthritis, anorexia nervosa, Ehlers-Danlos Syndrome, Neuro-Behcet's Autoimmune Disease, neuropathy, polycystic kidney disease and superior canal dehiscence syndrome. The 11 new conditions join the existing 41 qualifying medical conditions under the Compassionate Use of Medical Cannabis Program Act.