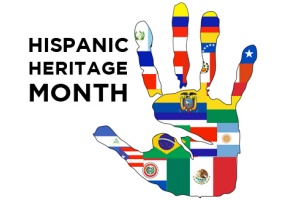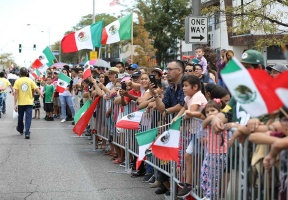 Compiled by Ashmar Mandou
Frida Kahlo Portrait Pop Art-Celebrating Hispanic Heritage Month
When: Sunday, Sept. 29th
Time: 3p.m. to 6p.m.
Where: Workshop 4200; 4200 West Diversey Avenue
Price: $35
Channel your inner artist and create a pop-up painting of the iconic artist, Frida Kahlo. No experience is necessary. Music and appetizers will be provided and guests are able to bring wine or champagne. For more information, email aponteart773@gmail.com. To purchase tickets, visit www.eventbrite.com
Beyond What We Wear: A Fashion Show Benefit for Hispanic Heritage Month
When: Tuesday, Sept. 24th
Time: 6p.m. to 9p.m.
Where: JLL Headquarters; 200 E. Randolph St., Floor 44
Price: $15-$20
Join LERN Chicago as they celebrate Hispanic Heritage Month with a word from JLL's motivational speaker, Lucy Coelho, who will share a message about the importance of self-image and self-love. This year they are celebrating by giving back to the community and tapping into Mexico's rich textile heritage by putting on a Fashion Show Fundraiser to benefit Chicago Women Veterans. For more information about ticket purchase, contact LERN.Chicago@am.jll.com.
Mariachi Herencia de México
When: Sunday, Oct. 13th
Time: 7:30p.m.
Where: Lund Auditorium-River Forest
Price: $10-$20
Celebrate Hispanic Heritage Month with mariachi music's most exciting newcomer -an extraordinary youth ensemble from Chicago. Their debut album received a Latin Grammy nomination and, this spring, their second album debuted at #1 on the iTunes chart. For more information, visit www.goldstar.com
Celebrate Hispanic Heritage Month with Chicago Public Library
When: September 15th through October 15th.
Time: Varies
Where: Chicago Public Library locations
Price: Free
Join CPL in the celebration of Hispanic Heritage Month with events for all ages and interests, from music performances and craft workshops to mental health awareness chats, all celebrating Hispanic culture, folklore and tradition. For more information, visit www.chipublib.org.
Yas! Fest
When: Saturday, Sept. 21st
Time: 11a.m. to 6p.m.
Where: Millennium Park; 201 E. Randolph St.
Price: Free
Yas! Fest is Chicago's largest celebration of young artists and youth arts organization, featuring creative work of musicians, actors, dancers and more throughout Millennium Park. Teens and families will explore youth arts programs from across the city and enjoy a showcase of hundreds of outstanding young Chicago artists. Mariachi Herencia de México will make a special performance. For more information, visit www.millenniumpark.org.
Daughter of the Cuban Revolutionary
When: October 8th thro8ugh 13th
Time: Varies
Where: Goodman Theatre; 170 N. Dearborn
Price: Varies
Goodman Theatre's Midwest premiere of Daughter of the Cuban Revolutionary, a one-woman tour de force telling the tale centered on three towering figures in her life: her father, Raul, who co-wrote the manifesto for the Cuban revolution with Fidel Castro; her uncle, Eddy, who was the frontrunner for the Cuban presidency in 1951 before committing suicide; and her mother, Dalia, Miss Cuba runner-up in 1959. For ticket information, visit www.goodmantheatre.org.