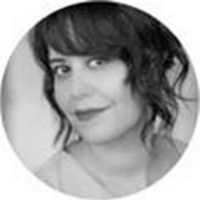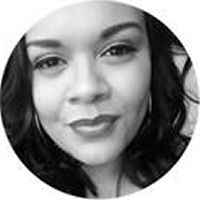 3Arts, the Chicago-based nonprofit grantmaking organization, is honored to award 20 Chicago artists with unrestricted grants at the 12th annual 3Arts Awards Celebration, taking place Monday, Nov. 4th at the Museum of Contemporary Art. The celebration will honor ten 3Arts Awards recipients with $25,000 cash grants, and ten additional artists with $2,000 cash grants through Make a Wave—an unprecedented artist-to-artist giving initiative in which each of the previous year's 3Arts awardees select another artist to receive a surprise grant, sending a "wave" of support through Chicago's cultural communities. 3Arts has distributed more than $3.4 million in total funding to more than 900 Chicago artists over the past eleven years and will award $270,000 on November 4 alone. Among the 2019 recipients of 3Arts Awards are:
Ivelisse Diaz was born and raised in Humboldt Park, Chicago's Puerto Rican barrio. Her Bomba journey began in 1992 at the age of five at Segundo Ruiz Belvis Cultural Center when she was mentored by her uncle Eli S. Rodriguez and gained her start as a member of "Yubitas" youth Bomba group. At 14 Diaz recorded as one of the lead vocalists on Grupo Yuba's album Chicago Sabe a Bomba y Plena. Her passion for teaching grew and in 2009 she founded her own Bomba dance school, La Escuelita Bombera De Corazon, which has been providing classes to a diverse population in Chicago for a decade.
Stephanie Diaz, is an actor and puppetry artist. Her acting credits include work at Goodman Theatre, Lookingglass Theatre, Milwaukee Repertory Theater, Kansas City Repertory Theatre, Seattle Rep, The Gift Theatre, Victory Gardens Theater, Mixed Blood Theatre, First Stage, Shakespeare Santa Cruz, and Creede Repertory Theatre. Her voiceover work in Spanish and English spans radio, television audiobooks, and video games. An award-winning puppeteer, Stephanie specializes in Bunraku-style tabletop and shadow puppetry and has designed for numerous Chicago theaters, most recently Wolf Play at The Gift Theatre, for which she was recognized with a Joseph Jefferson Award nomination.