Recopilado por Ashmar Mandou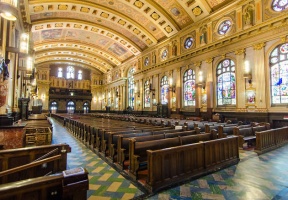 Casa Abierta Chicago
19 & 20 de Octubre
Varios lugares en Chicago
www.openhousechicago.org
¿Quieres entrar a los rascacielos, clubs privados, iglesias, teatros y lugares históricos de la ciudad? La Casa Abierta de Chicago Architecture Center de Chicago ofrece eventos tras bambalinas en más de 350 edifcios, en 38 barrios – y es absolutamente gratis.
Artes en la Oscuridad
19 de Octubre
Calle Estate y Calle Lake
www.chicagoparkdistrict.com
Celebre el Halloween unos cuantos días antes con el desfile Arts in the Dark, que envía intérpretes, marionetas, bandas, linternas y carrozas a las calles de Chicago. La procesión comienza en la Calle Estate y la Calle Lake y va hacia el sur hacia Van Buren.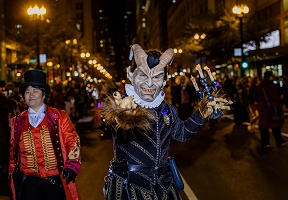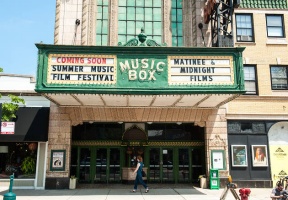 Caja de Música de Horrores
19 y 20 de octubre
Music Box Theatre
www.musicboxtheatre.com/events/music-box-of-horros-2019
Trae un cojín y prepárate para un maratón de 24 horas de películas de horror en Music Box Theatre. Los que tengan entradas podrán ver proyecciones de la película de 2002 Sci-Fi Channel Dog Soldiers, el cine mudo de 1928 The Man Who Laughs (acompañado por un puntaje de órgano en vivo), Halloween II, The Fly II y la película original Buffy The Vampire Slayer .
Jack's Pumpkin Pop-Up
De hoy al 3 de noviembre
1265 W. Le Moyne St., River West/West Town
www.jackspumpkinnights.com
Regresa a las dos acres de terreno al oeste de Goose Island, Jack's Pumpkin Pop-up le ahorra un viaje a los suburbios trayendo a la ciudad un laberinto, miles de calabazas y una gran variedad de juegos mecánicos.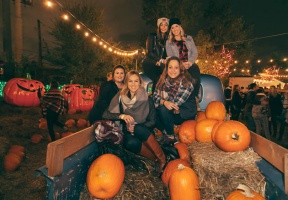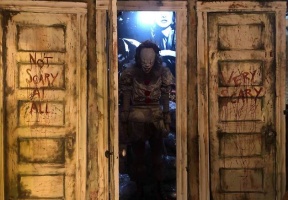 It Halloween Pop-Up
De hoy al 2 de noviembre
Replay Lincoln Park, Lakeview, 2833 N. Sheffield Ave.
Gratis
Replay Lincoln Park celebra el mes más espeluznante del año con un tributo de terror apropiado a una de las novelas del querido Stephen King y adaptaciones de la película.