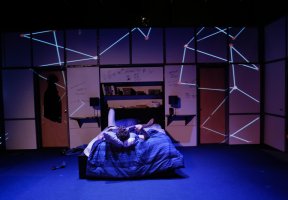 Mayor Lori E. Lightfoot and the Department of Cultural Affairs and Special Events announced that applications are now open for the 2020 CityArts Program, offering grants to nonprofits arts and culture organizations of all sizes. Project grants will support initiatives that have the potential to impact the Chicago music sector at large. Complete eligibility criteria and applications are available at chicagoculturalgrants.org and must be received by February 28, 2020, at 5pm CST in order to be considered. Informational/training workshops will be conducted to assist organizations with information on how to apply and answer any questions with the Grants Team at Claudia Cassidy Theater on the second floor of the Chicago Cultural Center (78 E. Washington St.) on the following dates/times:
– January 28, 9:30–11:30am
– February 3, Noon–2pm
– February 4, 5:30–7:30pm
For more information and to apply, please visit chicagoculturalgrants.org.