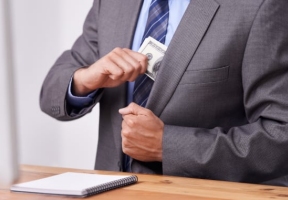 By: Ashmar Mandou
The Chicago Department of Business Affairs and Consumer Protection (BACP) Commissioner Rosa Escareno on Wednesday announced guidance for Chicago's residents to be aware of and avoid consumer fraud related to the Coronavirus Disease 2019 (COVID-19) outbreak, including false advertising, phishing and price gouging. "We will not tolerate bad actors that think of their bottom line instead of their fellow Chicagoan during times like this. I will not hesitate to hold these businesses accountable," said BACP Commissioner Rosa Escareno. To ensure Chicago's residents are protected from fraudulent practices, BACP recommends the following tips to keep scammers at bay:
• Report businesses and third-party sellers of face masks, hand sanitizer, disinfecting wipes, toilet paper and other essential goods that are being charged for a high mark-up.
• Ignore offers promising vaccines, tests or treatments for COVID-19.  At this time, there are no FDA-authorized home test kits for COVID-19. Similarly, there are currently no vaccinations nor treatments for COVID-19.
• Never share your personal or financial information over email, text message or over the phone.
• If considering charitable donations, residents should stick with familiar or reputable organizations.  
• Be suspicious of unfamiliar businesses or online sellers who claim to have in-demand products, like cleaning, household, and health and medical supplies.  Products may be counterfeit.
Consumers can report fraud activity to the City by calling 3-1-1 or through the City's CHI311. In addition to BACP, consumers can also submit complaints to the Illinois Attorney General's Office's website  or by calling the Consumer Fraud Hotline (1-800-386-5438). To learn more about COVID-19, including how to stay healthy during the outbreak, please visit www.chicago.gov/coronavirus.