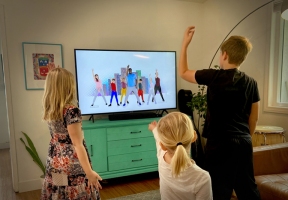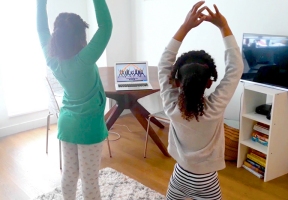 UNICEF Kid Power Up videos are a great way to get your child dancing, practicing yoga, and learning social emotional skills. Through this platform, kids will continue to unlock lifesaving therapeutic food with this new version and can take part in the Kid Power Exchange to give meals, plant trees, and give supplies for doctor visits locally. Kid Power Ups will not only keep your kids active, but also instill a sense of purpose during a time where things may feel out of your control. To date, UNICEF Kid Power has reached 900,000 children in the United States and has saved the lives of 100,000 severely malnourished children around the world.
UNICEF Kid Power From Home:
• To sign up, teachers and parents can register here of if they already have an account, they can log into their account and assign videos to their children and students. 
• When students complete 10 Kid Power Ups, they unlock a lifesaving, ready-to-use therapeutic food packet that UNICEF delivers to a child in need.
• Since the program began, kids have helped to unlock 15 million packets of therapeutic food that UNICEF delivers to severely malnourished children. 
For more information, visit www.unicefkidpower.org.
Photo Credit: UNICEF Kid Power