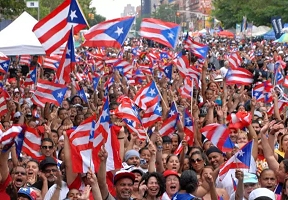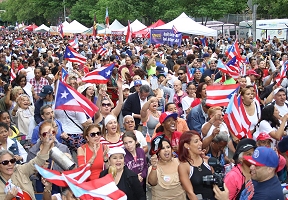 Courtesy of Puerto Rican Festival of Chicago
It was announced last week that Cook County has surpassed Queens, New York for the most cases of COVID-19 in the entire nation. Now that where we live has become the place with the most people affected by the virus in the United States, it would be irresponsible of us to host an outdoor festival that exceeds 100,000 in attendance. This new reality has prompted us to postpone the Puerto Rican Festival of Chicago until June 17-20 of next year, 2021. 
At a time when social distancing plays a critical role in slowing the spread of COVID-19, we understand the gravity of our current situation and how it has disrupted many lives. As the pandemic spreads, the world around us is changing rapidly. And while many things are changing, our commitment to providing a festival that brings our community together has not changed. Therefore, it is my honor to announce that we have decided to still promote the richness of our culture by broadcasting a virtual festival experience of the Puerto Rican Festival of Chicago. 
How will that look? We will be utilizing several social media platforms: Facebook, Instagram YouTube and Twitter; to broadcast multiple elements of our festival that include live art, DJ sets, live performances from musical acts, films, live workshops, recorded videos, live interviews, and other surprises. The Puerto Rican Festival of Chicago TV, a virtual experience, will run from June 18-21. Please go to our Facebook page, PUERTO RICAN FEST CHICAGO, to get the full schedule and the links to join in our virtual festivities. For more information and frequently asked questions, go to our website: www.prfestchicago.com and visit us on Instagram or Facebook.