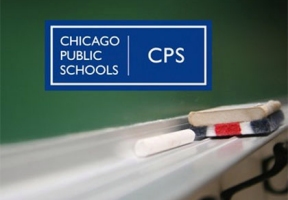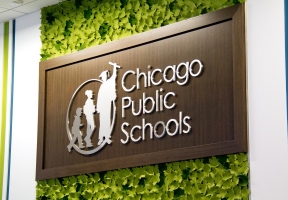 With massive public protests against police violence continuing in neighborhoods across the city, aldermen today filed an ordinance that would terminate the Chicago Police Department's $33 million contract with Chicago Public Schools. 
The Police Free Schools Ordinance (attached to this email), which is being introduced by Ald. Roderick Sawyer (6), Ald. Jeanette Taylor (20), and Ald. Carlos Ramirez-Rosa (35), instructs the Police Superintendent to terminate the intergovernmental agreement between the city of Chicago and the Chicago Board of Education within 75 days of its passage. The ordinance also prohibits the city and the superintendent from entering into any future school security agreements with the CPD and the Board of Education.
"For years' parents, teachers and students have questioned why police are in schools," 20th Ward Alderperson Jeanette Taylor said. "The trauma and harm that was done by this practice can never be erased. The money we spend on CPD in CPS can be used for a nurse, counselor, and real restorative justice programs that our students will need once returning to school."
The ordinance is being introduced as part of the #PoliceFreeSchools week of action, in which Black and Latinx youth from across the city are continuing to demand that public officials divest from policing and the school to prison pipeline, and instead invest in restorative justice and student resources instead.
"The police who are violently assaulting protestors are the same ones who profile and harass us in our schools. We need true safety and police free schools now." said Dream Cannon, a junior at Lindblom Math and Science Academy and organizer with Assata's Daughters.
The ordinance is part of the yearslong work of groups in the #CopsoutCPS coalition, that includes over 30 active and endorsing organizations, fighting to remove cops out of CPS.