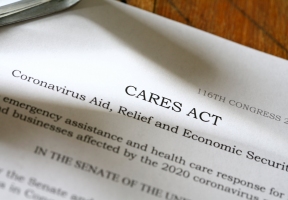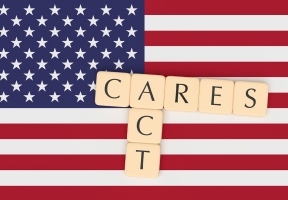 By: Ashmar Mandou
The City of Chicago is seeking the ability from the City Council Committee on Budget and Government Operations to appropriate $1.13 billion in Coronavirus Aid, Relief, and Economic Security (CARES) Act grant funding. The funding will provide support for residents throughout Chicago who are struggling from the impacts of the COVID-19 global pandemic, including persons experiencing homelessness as well as homeowners and renters, small businesses and those in need of additional mental health resources among others.
According to federal guidance, the CARES Act grant funding must be directed to COVID-related eligible costs, which includes both immediate health expenses in addition to programs that provide services that many residents desperately need as a result of the indirect economic and social impacts of COVID-19. The plan set forth by City officials appropriates funding to build on public health and community investments and initiatives the Lightfoot Administration has already implemented to support neighborhoods throughout the city. These initiatives include fines and fees reforms, INVEST South/West, the Solutions Toward Ending Poverty (STEP) framework and more. The funding appropriation comes as the City recently entered the third phase of its reopening framework which allowed for many businesses to restart their operations and bring employees back to work in accordance with public health guidance.
 "The City is thankful to have additional federal funding support to offset the costs we have incurred in response to the COVID-19 pandemic," said Budget Director Susie Park. "These grants will have a huge impact not only in helping the City to pay for the necessary health response, but with the approval from the Budget Committee, it will also help the City to allocate resources into the neighborhoods that have been disproportionately impacted by the pandemic."
The CARES Act appropriations come on the heels of the City's announcement of an estimated $700 million 2020 budget shortfall. The decline in City revenues come from a combination of economically sensitive areas including the amusement tax, hotel tax, parking tax and restaurant tax. Losses from March and April alone reached $175 million and projections show similar losses from May, in large part due to the State mandated Stay at Home order. In order to close the shortfall, the City will use $100 million in refinancing savings while seeking further savings and efficiencies by looking within departments and reprioritizing hires for 2020.