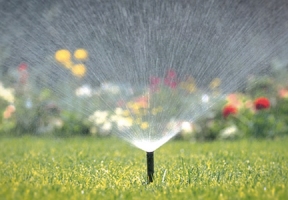 As people spend more time at home due to the COVID-19 pandemic, ComEd is offering ways to help customers stay comfortable during the summer while managing their energy costs. Energy usage is usually highest on hot weekdays when customers turn up their air conditioners to stay cool. The following ComEd tools can help customers save energy and money on their monthly bill:
 
• Visit ComEd's new Efficient Choice website to browse hundreds of energy-efficient appliances and compare them at a glance. Customers can search air conditioners, refrigerators, washing machines and more to compare features and energy savings to see which option works best for their needs and budget.
• Receive rebates and discounts on appliances, lighting, smart thermostats and more. Customers can apply for rebates and get instant in-store discounts on select ENERGY STAR® certified products that can help save energy and money.
• Visit ComEd's My Account. Customers can explore their energy usage, sign up for alerts and reports, receive personalized money-saving tips and more.
• Enroll in ComEd's Peak Time Savings program. Customers can earn a summer bill credit for reducing energy usage during certain hours when overall energy demand is highest.
For more information on the ComEd Energy Efficiency Program visit ComEd.com/HomeSavings.