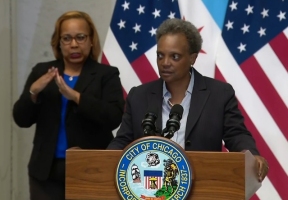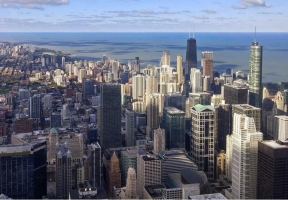 Mayor Lori E. Lightfoot was joined by the City's Budget Director Susie Park, Chief Financial Officer Jennie Huang Bennett and Comptroller Reshma Soni released the 2021 Budget Forecast that projects a $1.2 billion budget gap for fiscal year 2021. As part of the budget public engagement framework, the City has also released the 2021 Budget Forecast Summary, an overview that provides a depiction of the impacts of COVID-19 on the City's finances.   
The financial impacts of the COVID-19 pandemic on local economy have been widespread, causing a decline in consumer spending and a 10 percent reduction in Chicago metro GDP in the second quarter from the same period the prior year. These drastic changes in our economic conditions have contributed to the expansion of the City's 2020 mid-year budget shortfall, growing to $798 million from an earlier estimate. The City has made progress in addressing this shortfall by implementing a hiring slowdown, leveraging CARES Act funding for eligible COVID-19 related expenses, finding service efficiencies, and pursuing additional debt refinancing for an additional $100 million in FY2020 relief on top of the incremental $100 million over budget achieved in the January 2020 refinancing. 
The 2021 budget community engagement and public education process began last week when the City announced "Budget Week", a weeklong series of virtual town hall meetings livestreamed on Facebook, and launched an interactive website where residents can submit questions about budget issues they care most about. To view the schedule, visit the City's Facebook page. To build on the framework for the public engagement phase of the 2021 budget, the City launched an online survey at http://chi.gov/budgetsurvey which asks participants about City services they most value.  Efforts to expand the 2021 budget engagement process will continue over the next several weeks. Residents can visit www.chicago.gov/budgetdocuments to view a copy of the 2021 Budget Forecast or download the Forecast Summary.